What's Happening in Maths?
Term 1
Mathematics is off to a flying start at St James! 
Across all year levels, student data from the beginning of the year testing days is being analysed to choose skills and concepts each child needs more work on in the area of place value. 
In Year 2, Jacinta is teaching a child how to use the place value houses to read and write numbers. The learning community also worked on making numbers with bundling sticks as part of the Year 2 place value unit.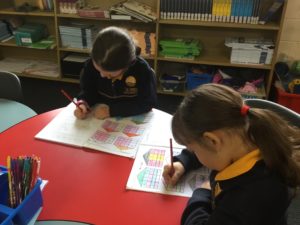 In Year 6, students are reading, writing and comparing decimals. Some students are even placing decimals on a number line.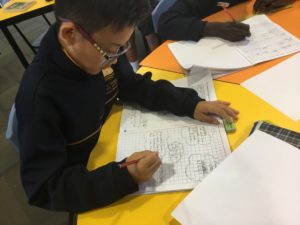 In Year 1, Karanveer, Nandini and their classmates are looking at making a number then saying the number which comes before and after.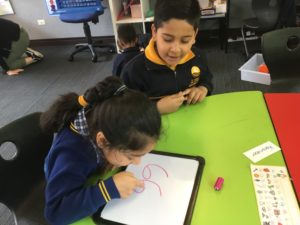 Ask your child what Mathematics they have learnt so far this term!