We are lucky to have large outdoor spaces for students and staff to learn, relax, exercise and co-operate in.
Oval and Running Track
Our oval has been improved thanks to the Australian Government's Building the Education Revolution: National School Pride funding. We have an irrigated grassed oval, surrounded by a running track. Four fitness stations surround the track. A number of nets and spaces for specific sports, such as cricket, have also been erected.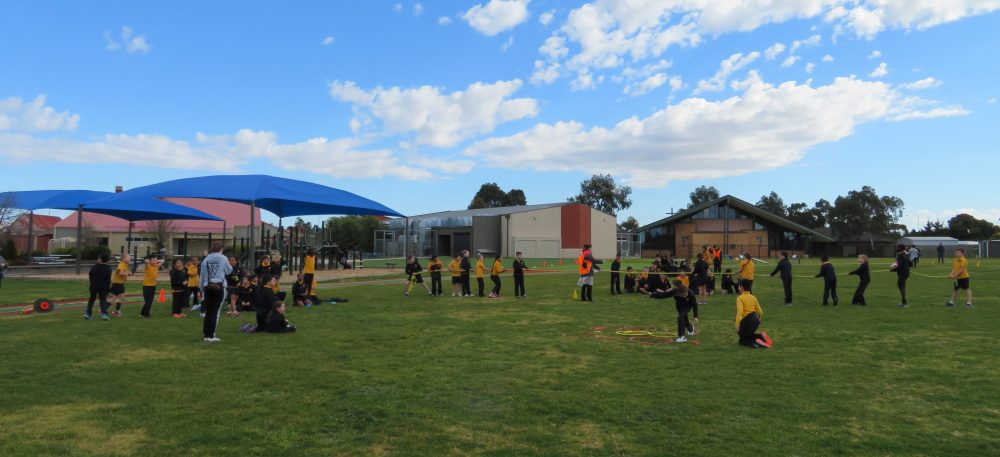 Play Areas
Two adventure playgrounds are accessible to students to play on during break times.
An asphalt surfaced space is situated in the front of the School, which can be used for a variety of court sports.
Two asphalted courts are available for use at the back of the School, with fittings for basketball, netball and volleyball equipment.
All of our outdoors areas can be used by staff and students during the day.