Our Vision highlights what we value as a Catholic School Community and our Mission describes what we aim to do in working towards achieving this Vision.
We are proud to present our Vision and Mission statements.
St James the Apostle Primary School Vision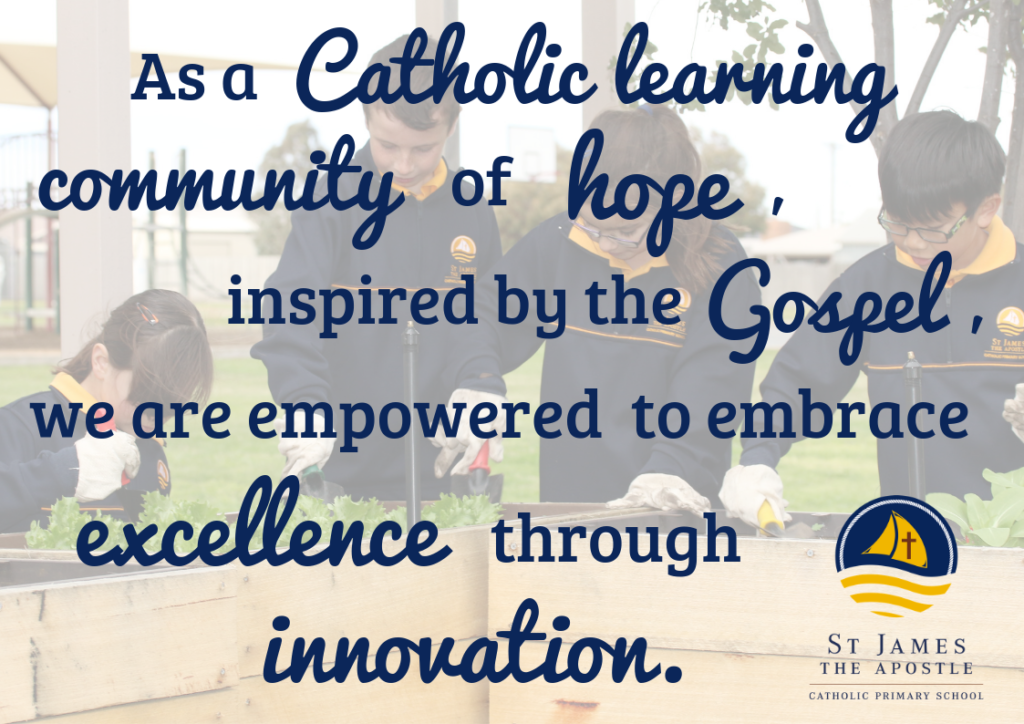 St James the Apostle Primary School Mission
We aim to impart Catholic beliefs, values, practices and traditions within a faith-filled community.
We strive to create a love of learning while building our identity within the context of the Parish community.
We aim to be living examples of that Faith, fostering the dignity, self-esteem and integrity of each person.
We work in partnership together striving to strengthen our communication through involvement of all in our community in collaborative and co-operative decision making, working towards common goals.
We value the gifts and talents of each member, which are shared and nurtured in an accepting and safe environment.
In striving for excellence in education at St James the Apostle School we encourage children to take pride in themselves and their achievements.
We are committed to maintaining and developing our resources and school environment.
We appreciate that we are on a journey, supporting and encouraging each other as we grow and meet new challenges. In welcoming the future we are building on our past.
Together we strive to learn with strength and in gentleness.