Term 2, Week 5
In Year 4, learners have been inquiring into the question "Why are some animals endangered?".
Learners began their research about an endangered animal of their choice from the Melbourne Zoo. It was during an excursion to the Zoo that everyone could get up close to the habitats and ask the friendly zookeepers questions to deepen understandings.
Learners in Year 4 enjoyed the experience and impressed the staff at Melbourne Zoo with their knowledge of the animals they were researching.
Term 1, Week 10
During Term 1, the Year 1 Learning Community has been learning about different Communities. We have been talking about what makes a good community with a focus on our needs and wants, as well as identifying people who help us in our community.
We went for a walk around our local area to explore what we could see. We walked down to Hogans Corner and back. On our walk, we saw lots of things that make up a community like Woolworths, a doctor's clinic, bus stops, traffic signs and restaurants. We were lucky enough to be given a tour of the hairdresser salon and ask some questions about being a hairdresser, how to become a hairdresser and why they chose to open their salon there. We had a great time exploring our local community.
On 29 March, we also had a visit from some local firefighters. They answered our questions and talked about what it's like to be a fighter fighter, what they do as part of their job and how to become a firefighter. The firefighters showed us some of the equipment in their truck and what equipment they need to wear and carry.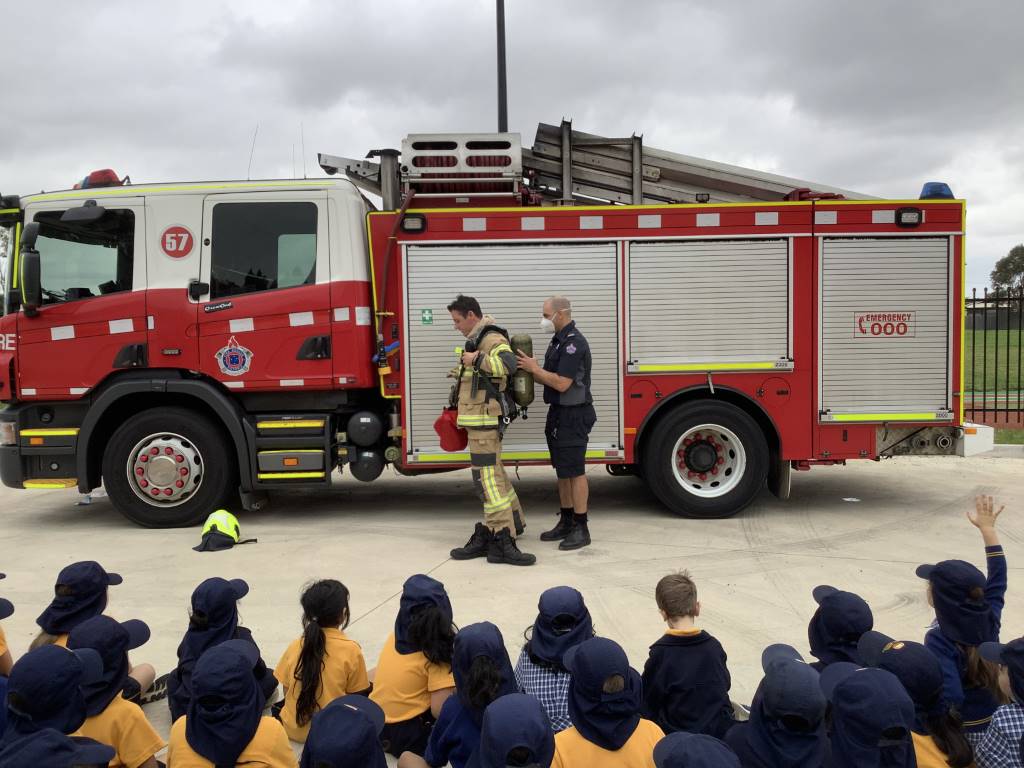 Another local community member we spoke to was Father Jude. He spoke to us about what he does as part of his job and how he works with others to serve the community. He answered our questions about how he helps people, how long he has been part of our community and why he enjoys his work.