St James the Apostle Primary School does not tolerate bullying or harassment in any form.
What is bullying?
Bullying is repeated unreasonable behaviour directed towards a person that creates a risk to health and safety. It occurs when an individual or a group deliberately upsets or hurts another person, their property, reputation or social acceptance on more than one occasion. Forms of bullying include:
Physical bullying: pushing, shoving, fighting, pinching and any other unwelcome physical contact used intentionally to intimidate or hurt someone.
Verbal bullying: put downs, particularly those referring to physical characteristics, can result in loss of self-esteem. Racial discrimination of any kind is a form of bullying.
Gesture bullying: non-verbal signals used to silence and intimidate a victim.
Extortion bullying: physically stronger and more powerful students may bully other students into giving up their possessions, buying food and drink, or taking part in rule breaking activities.
Exclusion bullying: deliberately being left out of activities is a most hurtful form of bullying.
Visual bullying: offensive notes or material, graffiti, or damaging other people's possessions.
Sexual bullying: touching, sexually orientated jokes, drawings of, or writing about someone's body, using rude names or commenting about someone's morals, unwanted invitations of a sexual nature, asking questions about someone's private life.
Cyber-bullying: the use of various forms of electronic media to spread text and visual messages to cause hurt, embarrassment, intimidation.
---
Education
At St James the Apostle Primary School, we implement a School-wide Social Skills program based on Catholic Education Melbourne's Social and Emotional Learning Competencies.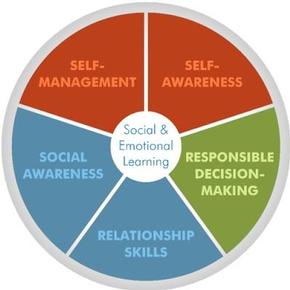 Students are involved in learning and teaching activities designed to help them to
identify positive and negative behaviours;
effectively combat bullying; and
understand the unacceptable nature of broken relationships.
---
Reporting and Follow Up
Learners are made aware of the teachers' presence on yard duty and are encouraged to report incidents of behaviours which may be seen as bullying as it occurs.
Bully Register
Once a term, time is allocated for all students to report bullying issues that have arisen that term. Through the Bully Register, observers and victims confidentially list incidents in a non-threatening environment.
Home group teachers complete a tally of all bullying incidents.
Students who appear frequently on the Bully Register, as either a 'bully' or a 'victim', receive counselling from Student Wellbeing core group members. Later that term or early in the following term, a follow-up interview is held to remind and refresh the students' understanding of the anti-bullying policy.
Should a student appear for two or more terms as a 'bully' on the Bully Register, an interview will be sought with parents to negotiate an individual behaviour plan.