St James the Apostle Primary School does not tolerate bullying or harassment in any form.
---
What is bullying?
Bullying is repeated behaviour used to cause fear, distress and/or harm. Bullying behaviours can include:
Exclusion: Being ignored, left out on purpose or not allowed to join in.
Physical bullying: Being hit, kicked or pushed around.
Lies or rumours: Lies or nasty stories that are told about someone to make others not like them.
Threats: Being made afraid of getting hurt; Staring or giving someone hostile looks or gestures; Forcing someone to do things they don't want to do.
Hurtful teasing – Verbal abuse: Being made fun of and teased in a hurtful way.
Cyberbullying: Using school-based technology to intentionally cause fear, distress and/or harm.
---
Education
At St James the Apostle Primary School, we implement a School-wide Social Skills program based on Catholic Education Melbourne's Social and Emotional Learning Competencies.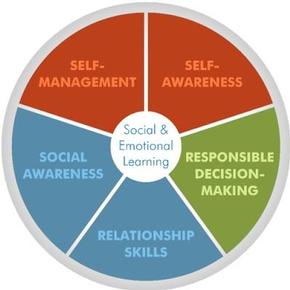 Students are involved in learning and teaching activities designed to help them to
identify positive and negative behaviours;
effectively combat bullying; and
understand the unacceptable nature of broken relationships.
---
Reporting and Follow Up
Students are made aware of the teachers' presence on yard duty and are encouraged to report incidents of behaviours which may be seen as bullying as it occurs.
Bully Register
Once a term, time is allocated for all students to report bullying issues that have arisen that term. Through the Bully Register, observers and victims confidentially list incidents in a non-threatening environment.
Home group teachers complete a tally of all bullying incidents.
Students who appear frequently on the Bully Register, as either a 'bully' or a 'victim', receive counselling from Student Wellbeing core group members. Later that term or early in the following term, a follow-up interview is held to remind and refresh the students' understanding of the anti-bullying policy.
Should a student appear for two or more terms as a 'bully' on the Bully Register, an interview will be sought with parents to negotiate an individual behaviour plan.