Our school community got together to celebrate Italian Day and it was molto bene!
Learners came to school dressed in Italian theme outfits and colours. They were then immersed in cultural and language activities throughout the day. 
The school community was thoroughly engaged during the interactive show Vacanze Romane. During the show learners travelled to various Italian destinations such as Trevi Fountain and the Pantheon. Staff and learners were all involved in the dancing, singing and acting. Una giornata fantastica!
The thing l loved about Italian day was making the leaning Tower of Pisa and pretty much the show because my teacher Hayley was dancing with a yellow ribbon pretending to paint.
Anyiel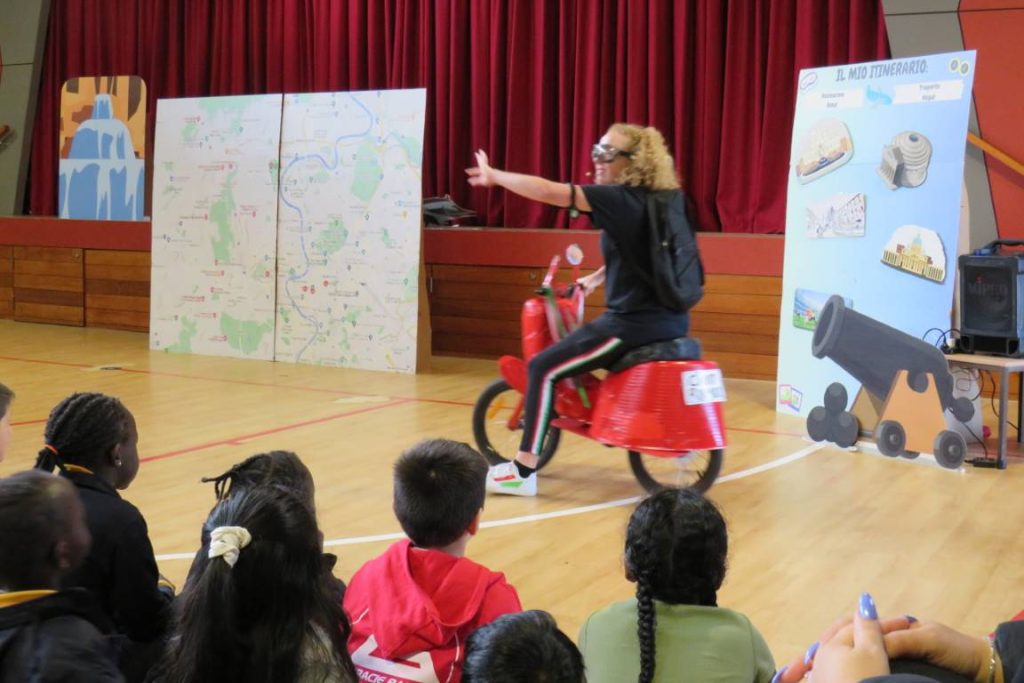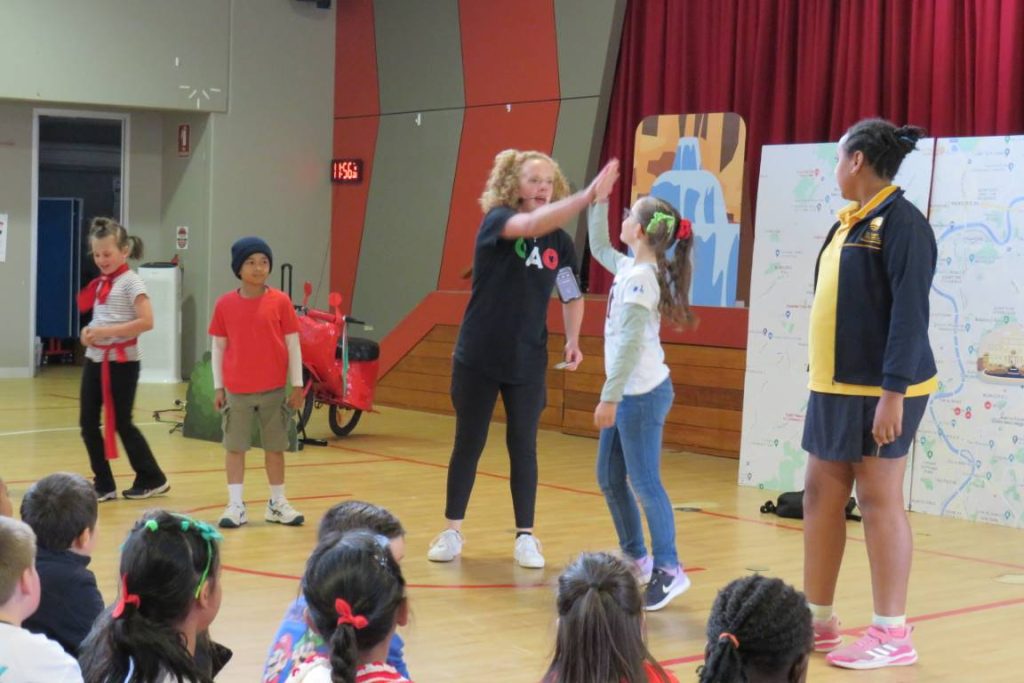 On Italian day we went to the gym to watch a funny performance. The lady had a lot of energy. My favourite part was when we played the game of soccer. Overall it was very interesting and a marvellous performance. 
Eyob & Bhan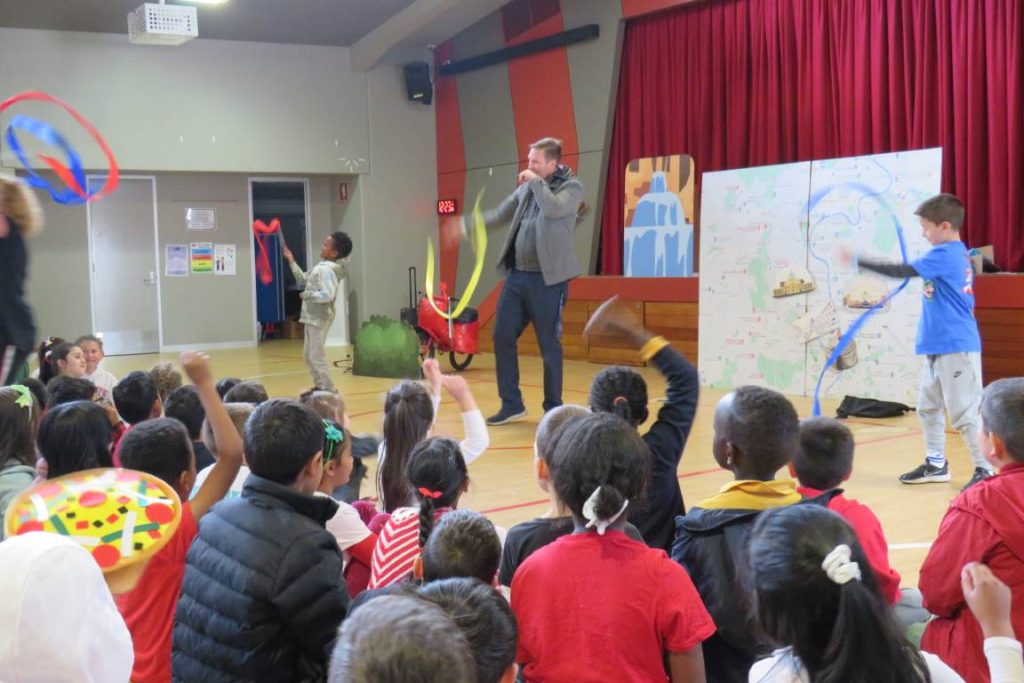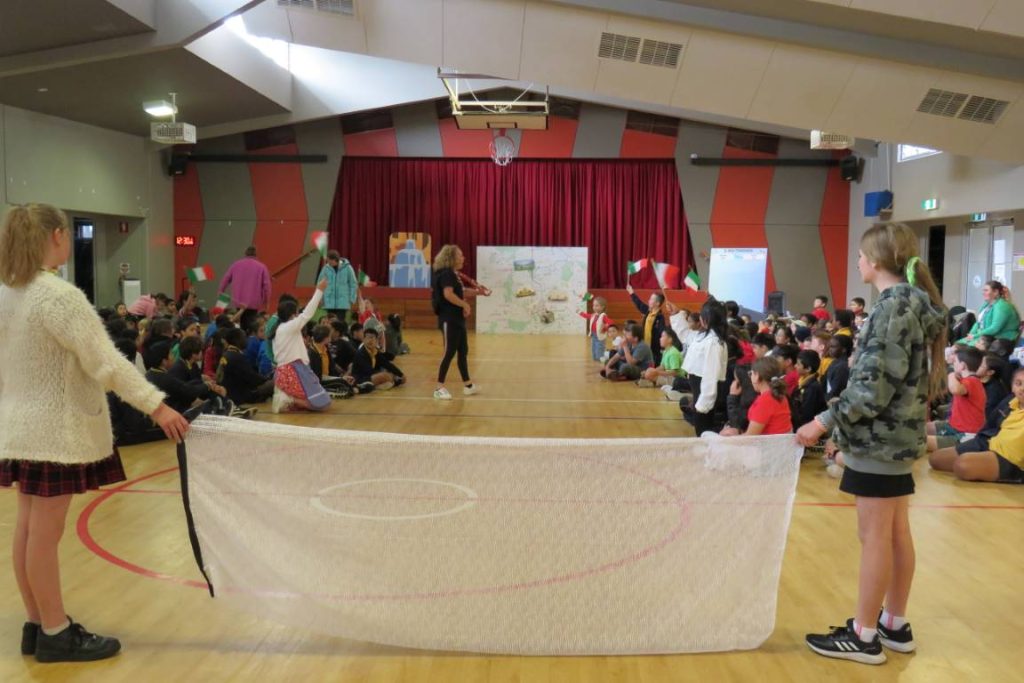 We had a whole school incursion called Vacanze Romane. It was about a lady who wins the lottery and takes a trip through Rome. Michelle was very passionate and energetic about the play. The performance made us feel like we were in Rome! Overall the Italian performance made us feel excited and joyful. We got to sing some nice songs and dance. It was amazing and we recommend this to anybody who likes to sing and dance and perform in front of other people. 
Isabella & Sienna
Languages and Literacy Lead, Ayesha Albuquerque, organised the day alongside the teachers who are part of the Languages Learning Team. "As a school where teachers are co-learners of language, we are fortunate to be able to use Italian on a daily basis," Ayesha explained. "This day allows everyone in the school community to celebrate the language they have learnt and now utilise, as well as have a fun day immersed in culture and experiences."
Learners from Years Prep to 6 are currently assessing their language uptake through the use of CECV's Speak Up system, which allows learners and the school to keep track of growth and achievement in the use of language.