The first term of the 2023 year is just about over. Before heading off to Easter holidays, the Year 1 Learning Community wanted to celebrate the learning that's happened over the last 11 weeks.
Writing has been a big thing for Anton, who has also enjoyed reading lots of different books. He's hoping to increase his vocabulary in Term 2!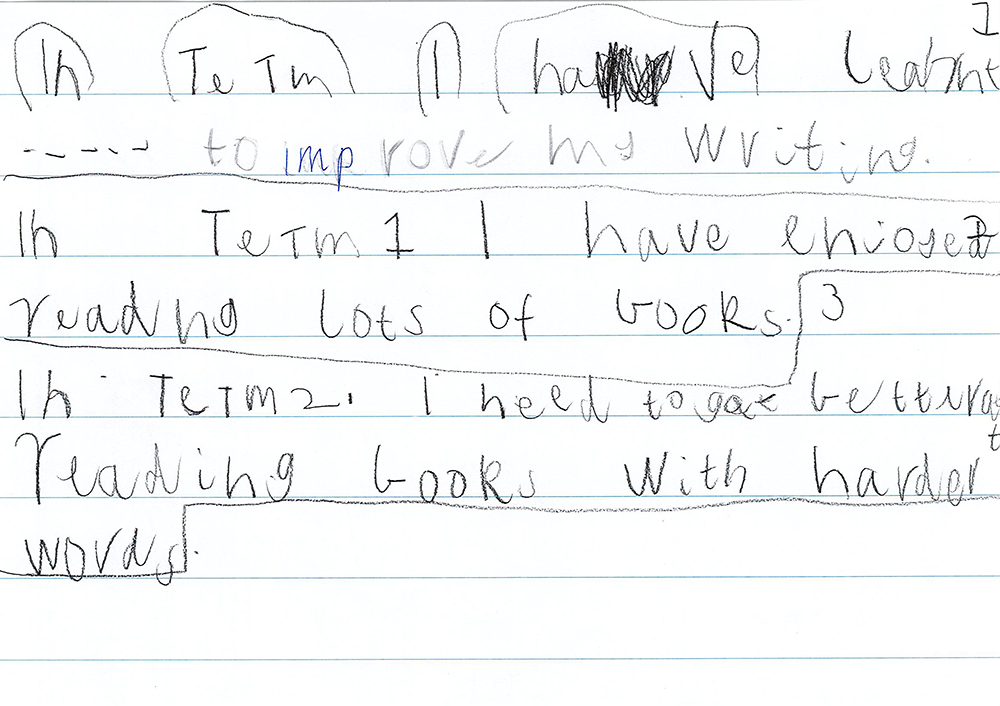 Max has made some great advances in skip counting, now being able to skip by 2, 5 and 10. Hopefully he'll be able to practise good listening skills and continue this great growth next term.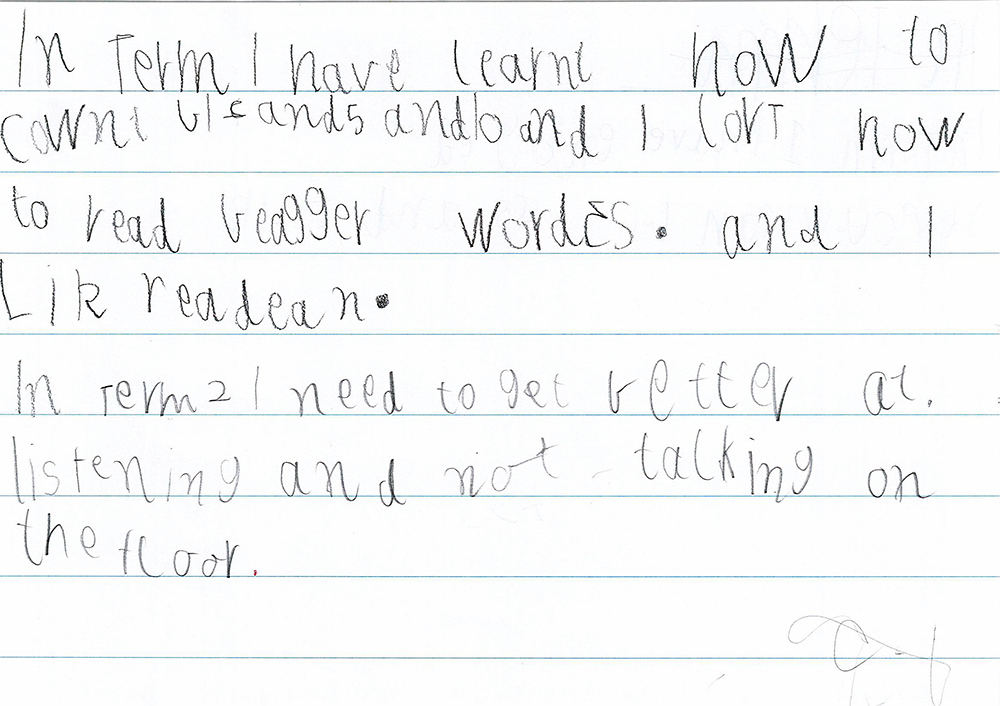 Jude really enjoyed inquiring into how community helpers keep everyone safe.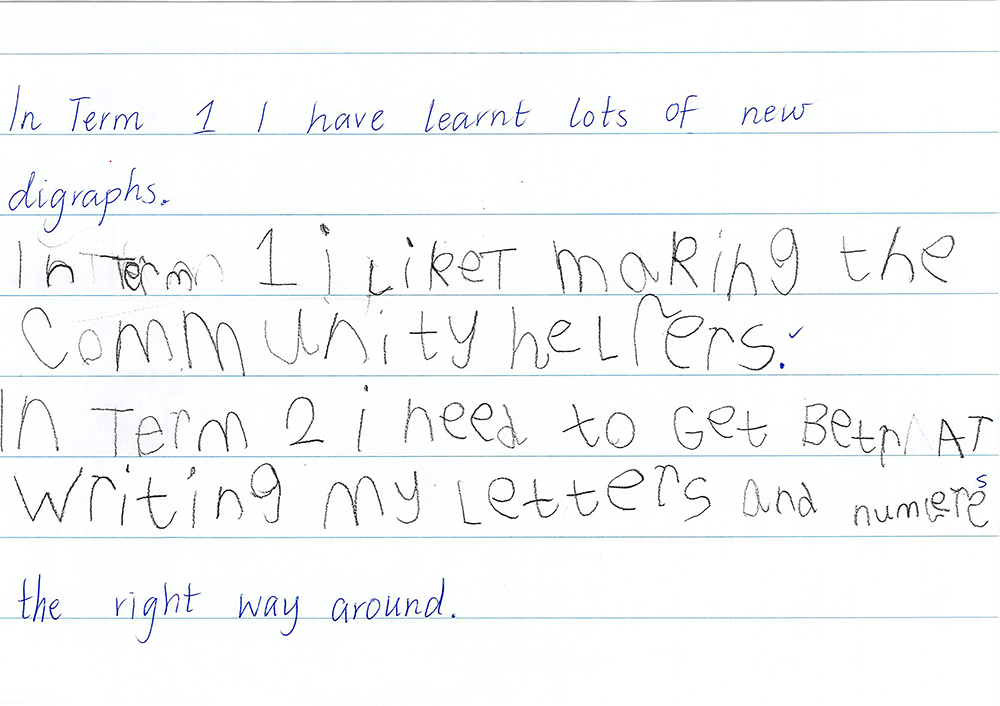 Alessia is working towards making sure she doesn't flip letters and numbers when writing them. It's an important skill to have!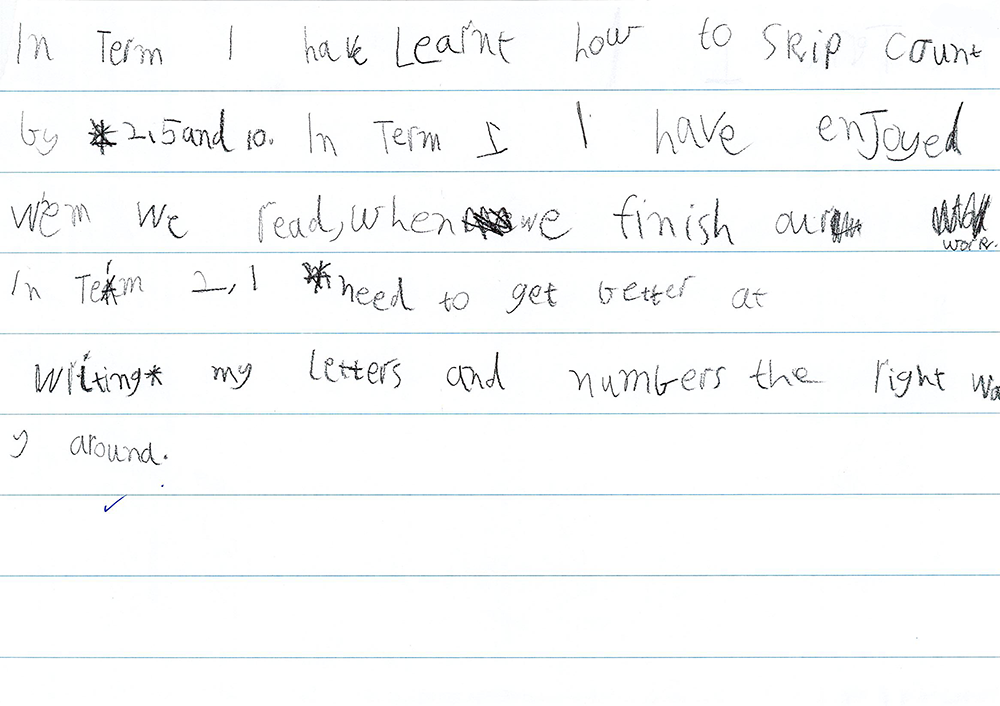 It's been a big term of learning.
We all look forward to seeing what our Year 1 learners celebrate after nearly 300 days at school, in just a few months' time.