It has been fantastic to see so many hands-on and collaborative learning activities happening across the levels as we have returned to on-site learning at school.
Here is a snapshot of what has been happening in some of the learning communities.
Year 4
What better way to return to onsite learning than to engage in some learning about measurement outside on a beautiful day! As part of their current unit, the Year 4s ventured outside to work together to measure their height. It was so great to hear such very thoughtful and intelligent discussions about how to measure with accuracy to the nearest centimetre. Some learners were even comparing their heights to see who was taller or shorter. Our lovely Learning Support Officer Caroline was the tallest person measured! We also made sure to check if David had gotten shorter or taller while we were learning from home.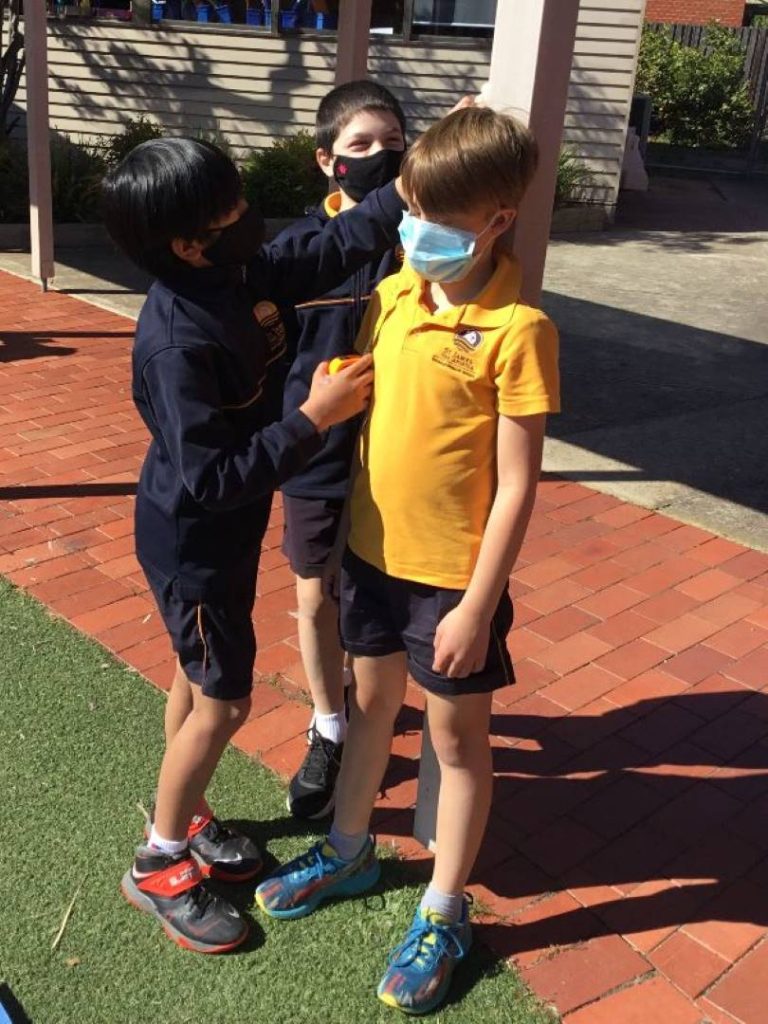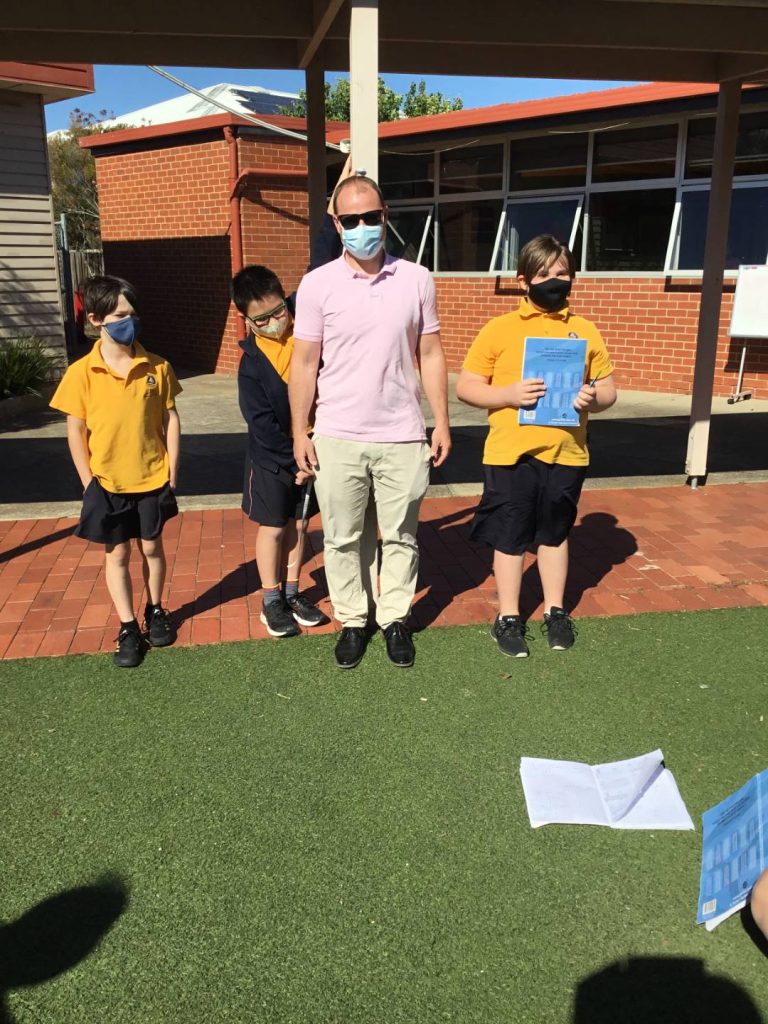 Year Prep
The Preps also enjoyed some Maths learning time out in the Play Plaza where they practised giving and following directions. It was so great to hear some fantastic mathematical language being used, and some very good listening happening. Some learners even had to give Rebecca directions to get from the number 0 to 100 on the hundreds chart using words like 'right', 'left', 'forward' and 'backward'. Such useful skills to develop. Well done Preps!
Year 6
The Year 6 Learning Community has been working hard on their financial plans in planning and creating their products for our upcoming Mission Market. They have explored how much each product will cost them to make, and worked collaboratively to find out how they can maximise their profits so that they can donate as much money as possible to Caritas Australia and to the Paulist Missionaries. The Year 6 Learners are very excited to be holding the annual Mission Market on Thursday 9 December where all learners and staff will have the opportunity to buy some quality products for a great cause.
Such amazing Maths learning is happening back on-site at school and we are so proud of how the learners at St James have taken their understanding and skills from remote learning and applied this back to some meaningful and relevant real life situations.