With a mixture of sadness and joy, we farewelled the Year 6 Learning Community at our traditional Farewell Celebration.
Gathered together in the Paulist Centre, our learners, their families, friends and teachers were able to bring God to our celebration, invoking his blessing on everyone.
The Year 6s chose the theme of 'Growing Up' for their celebration and helped to plan and write parts of the Mass.
After Mass, presentations were made to learners and families. We said farewell to those families who are leaving our school this year because their youngest child is in Year 6 this year. Each family was presented with a special memento to help remember their time here at our school.
We also had the opportunity to celebrate our learners' achievements this year with the presentation of awards.
Congratulations to our award winners for 2021:
Julia Gillard Award – Summer
School Sport Victoria Academic and Sporting Achievement Medal – Barghav
Parents & Friends Awards – Adut & Yohanna
Joseph De Piro Scholarship Award (provided by MSSP Australia) – Emily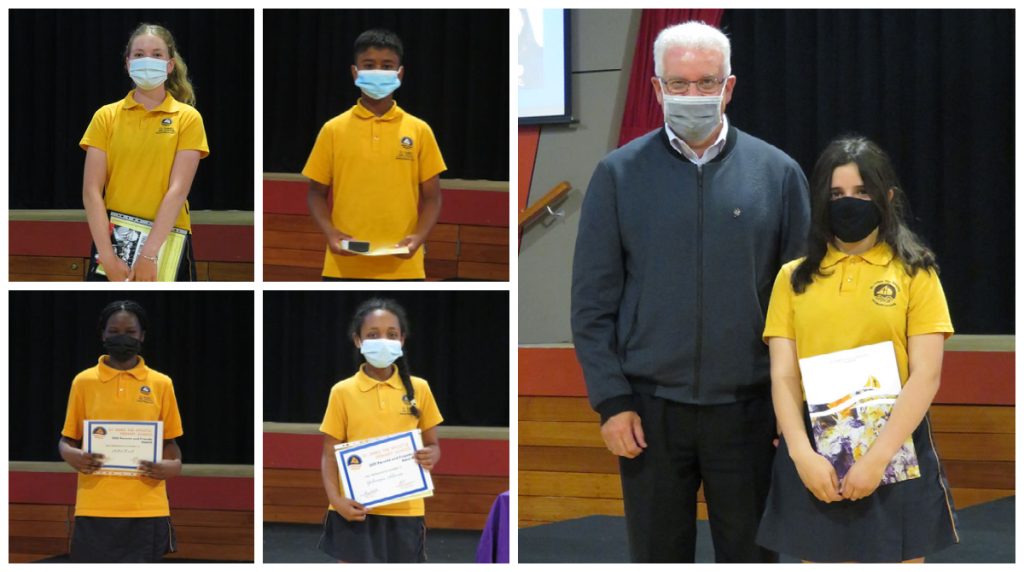 The celebration concluded with the Year 6s singing their farewell song – I Lived by OneRepublic.