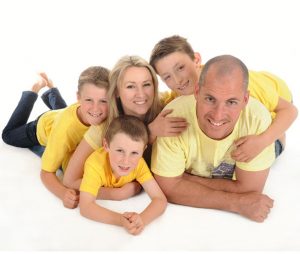 Location: Paulist Centre (Gym)
When: 11 November 2017
Sessions: 10 or 15 minutes
Book a session for $15 and receive a photo in 10" x 13" black wooden frame of your family or children.
You can view all images straight after your photography session (10 or 15 minutes sessions). Additional high resolution digital images can be purchased on the day so bring your cash, credit or debit card. There is a short lunch break after 12:30pm with sessions resuming at 1:40pm. Last session is at 4:15pm. Allow about half an hour or so for the whole shoot and viewing/purchasing time.
You can opt for a Christmas theme if you like and these portraits would make a great Christmas present.
To book a sitting, you need to book online and pay by credit card online.
Note: One booking per family
Bookings MUST close 8 November 2017
Please note:
A minimum of 20 bookings are needed for the fundraiser to go ahead. If the numbers are not reached, the fundraiser will be cancelled and money will be refunded.
Frames will be given to families on the day.
Portraits will be sent to the school and distributed approximately 3 weeks after the sitting.
Your $15 goes directly to the school.