Each year since 1945 the Children's Book Council of Australia (CBCA) has brought children and books together across Australia through CBCA Book Week. During this time schools and public libraries spend one glorious week celebrating books and Australian children's authors and illustrators.
Book Week 2022 was a success! So many positive experiences were had by all and it was evident in so many smiling faces. Throughout the week, learners read books and completed activities, exploring different ideas and building a love of reading. Check out what some year levels did in their learning communities.
Year Prep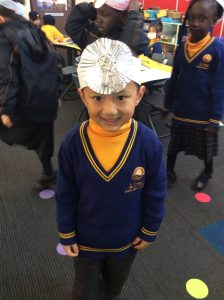 The Prep Learning community got a snippet of what it's like inside a hospital during Book Week when they read A Trip to the Hospital (written / illustrated by Freda Chiu).
Learners found out about workers, visitors, patients and families on the 'trip to hospital' and dressed up as doctors using their own creations.
We wonder if we have any budding doctors in the Prep Learning Community after reading this book!
Year 1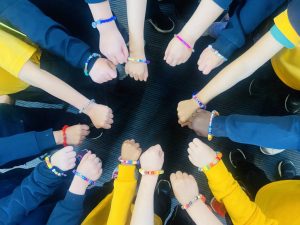 The Year 1 Learning Community got crafty after reading Jetty Jumping (written by Andrea Rowe / illustrated by Hannah Sommerville).
In the story Milla is afraid to jump off the jetty and falls in the water trying to get her dropped bracelet. She then realises that jumping off the jetty is not as scary as she first thought.
Learners made bracelets as a symbol of overcoming their fears, just like Milla.
Year 2
Winston and the Indoor Cat (written / illustrated by Leila Rudge) is a story which shows the lives of two very different cats.
Winston is a cat living in the great outdoors and he discovers a beautiful indoor cat who loves the luxury life inside. Each cat invites the other to see what life is like on the other side of the window.
Leila's illustrations demonstrate the different lives each cat leads through the use of warm and cool colours.
Learners in the Year 2 Learning Community worked together to create contrasting images just like Leila. They look remarkable!
Year 3
The Year 3 Learning Community celebrated their unique qualities in response to the book Everyday Wonders (written / illustrated by Natala Graetz).
What a lovely way to celebrate authors and our individuality.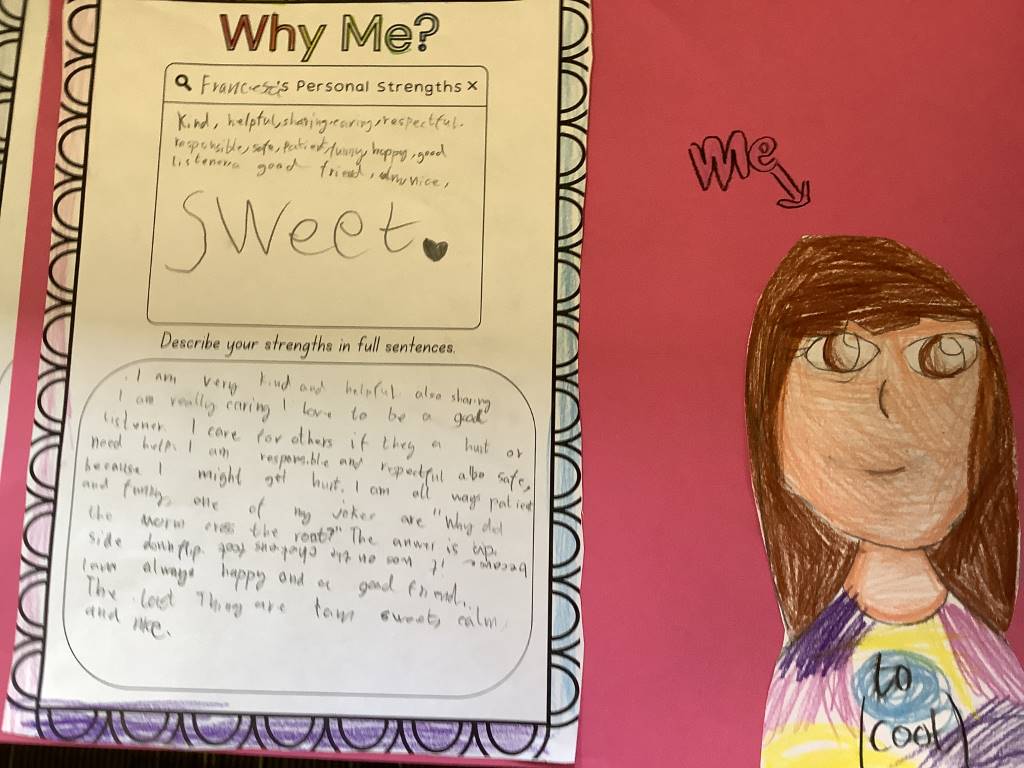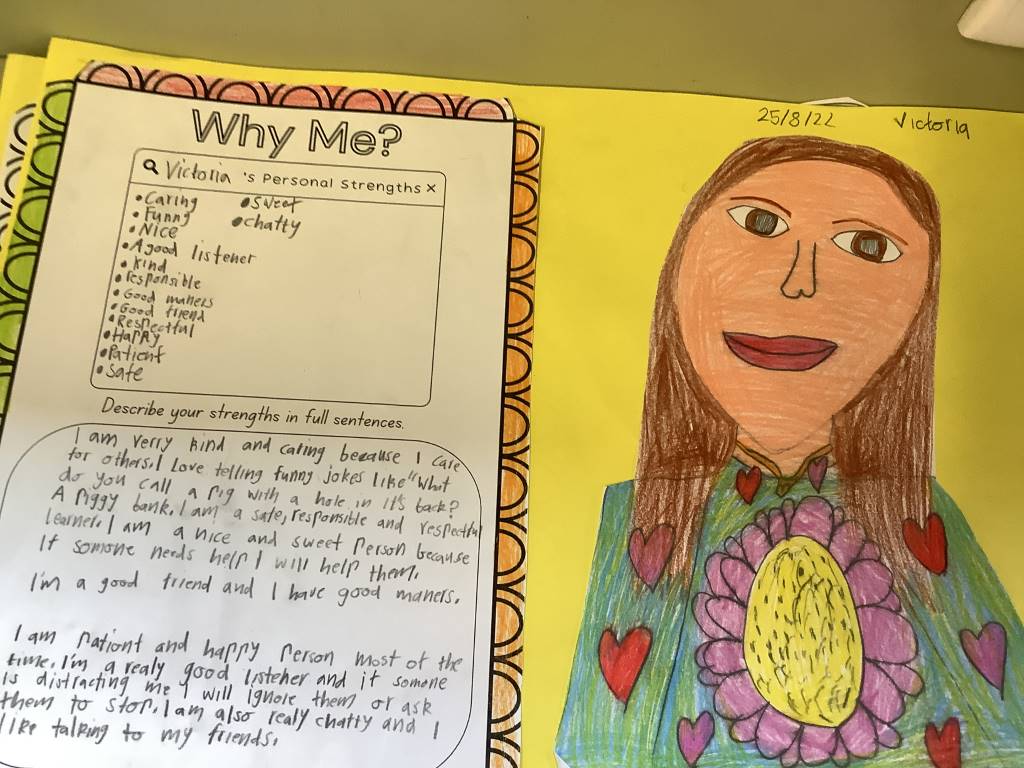 Don't forget the Parade!
There were many different characters parading the runway in style! Thank you to every learner for demonstrating respect and kindness to others in cheering along year levels as they modelled their costumes. It was great to see the whole school together in a fun and exciting way.
Thank you families and staff for supporting the children so they were able to participate on the day.
Lastly, thank you to all the families that were able to join us on the day and cheer along.