The Year 3 Learning Community put their cooking skills to good use as they stirred, measured, mixed, heaped and baked to support Caritas Australia's Project Compassion campaign.
Through investigating the question How can we make a difference for all future generations?, learners in Year 3 had the chance to deepen their understanding that, while Catholic people are called to serve one another, everyone can make a difference through the decisions that they make today.
Learners engaged with Project Compassion, Caritas Australia's annual Lenten fundraising campaign. Project Compassion gives every member of our community the opportunity to learn more about the work of Caritas Australia in communities around the world and here in Australia. This year, we learnt about Laxmi who became a leader in her school and is now a mentor to other girls in her Nepali village, and Teeresa, who was able to reconnect with her culture and create a better future for her children through the Baabayn Young Mums and Bubs program.
To make a concrete difference, the Year 3 Learning Community decided to run a Bake Sale to raise money for Project Compassion.
Learners decided on what to make, researched recipes and collected donations of ingredients to make the Bake Sale come alive. Everyone had a hand in baking and cooking their tasty treats, ready to sell to other learners and families.
Project Compassion is using the money for a good cause, like building houses, giving water, and giving food. This is important because people can be healthy and have clean water. Our bake sale helped to get money for these causes.
Max & Garang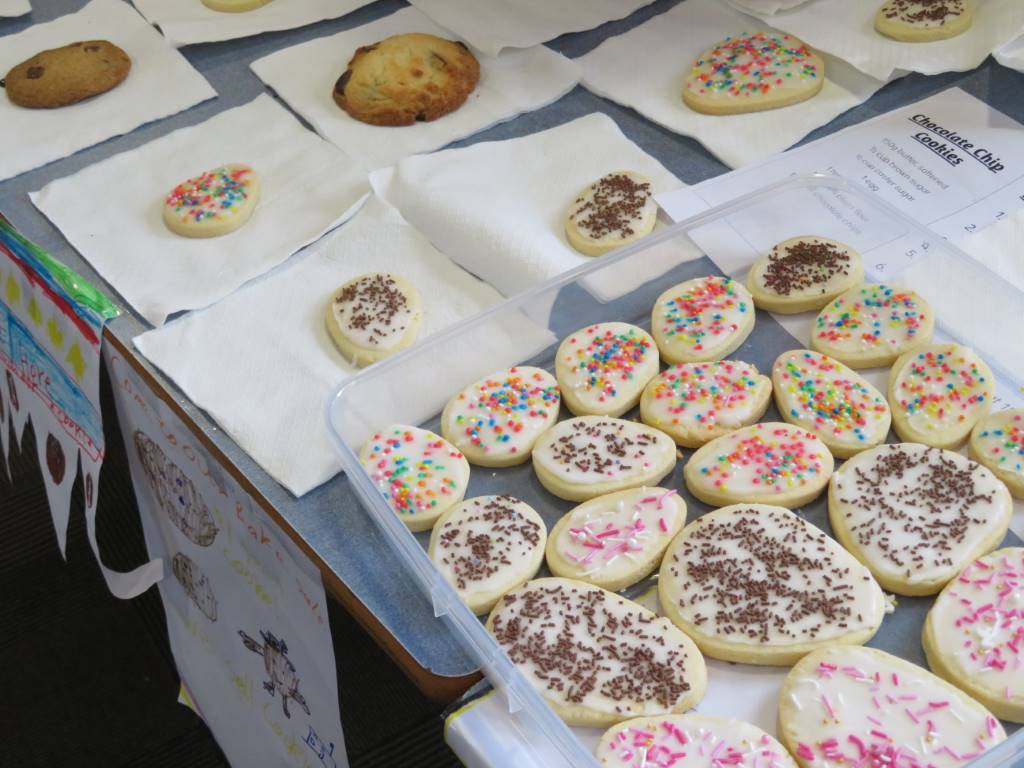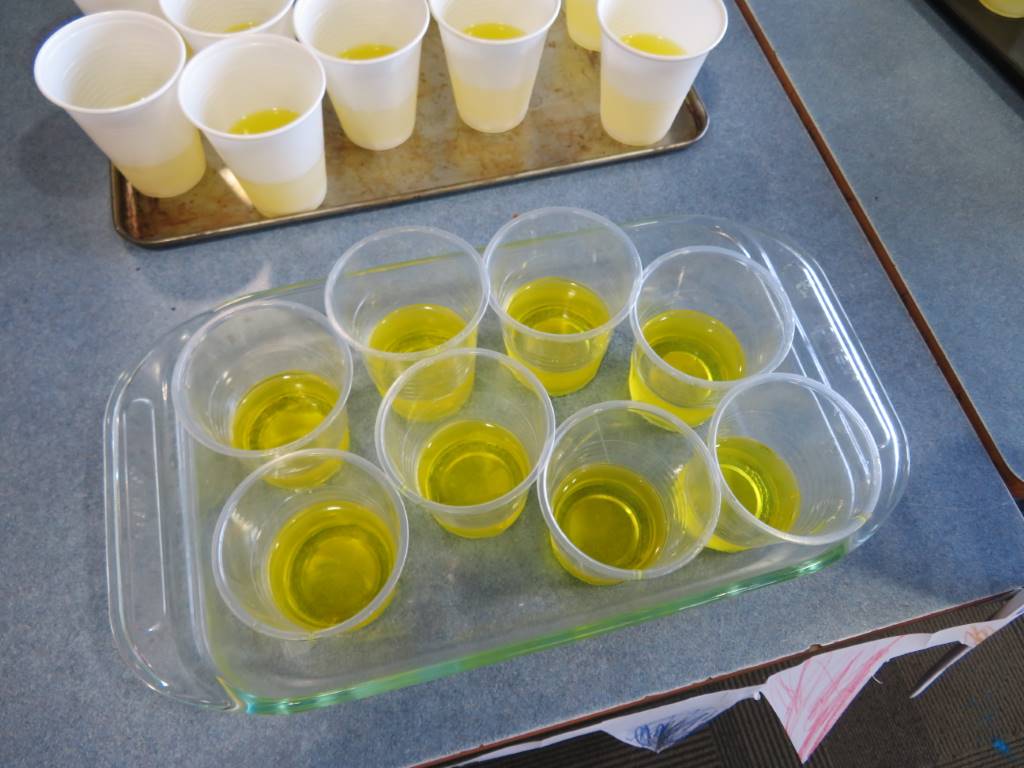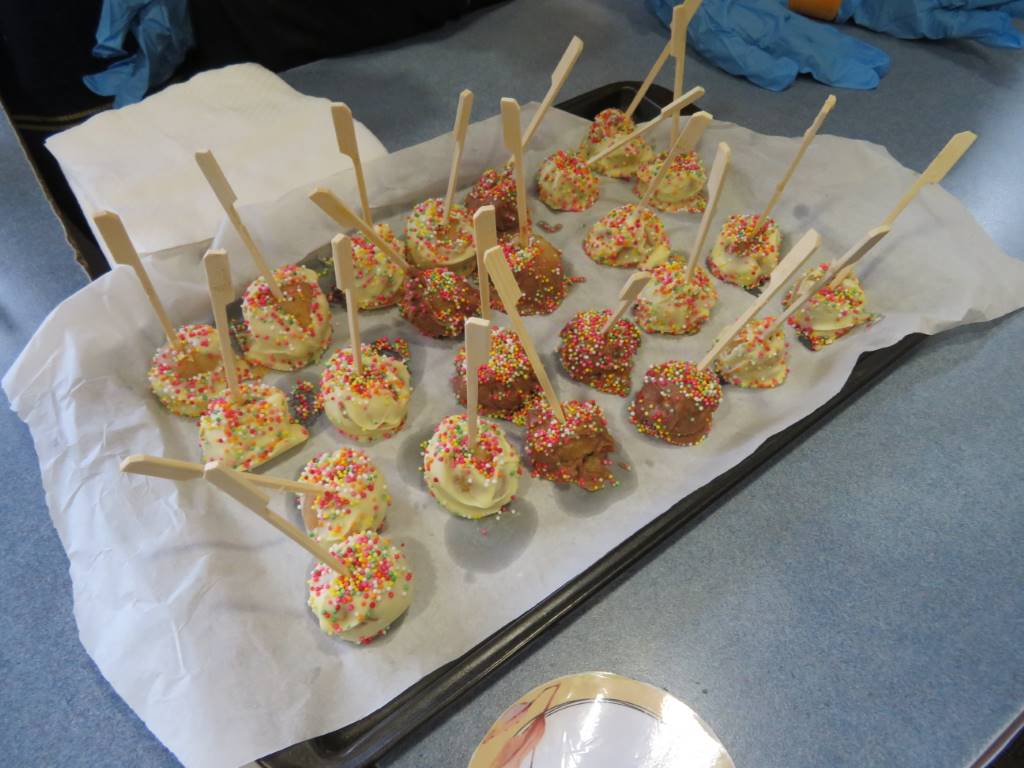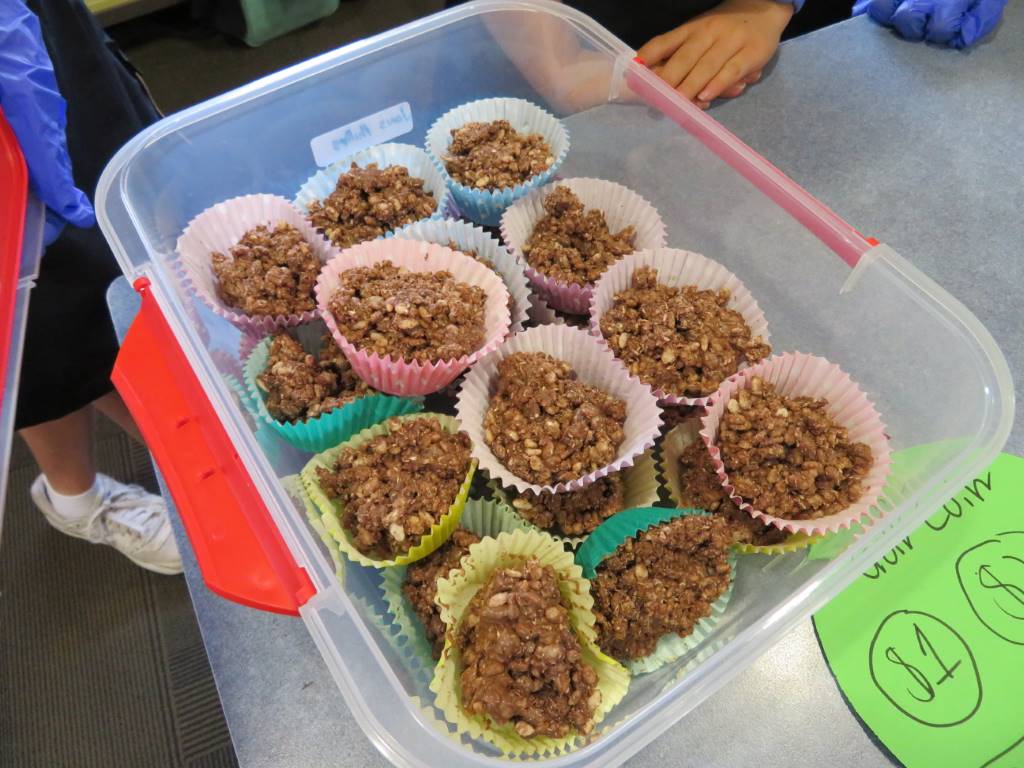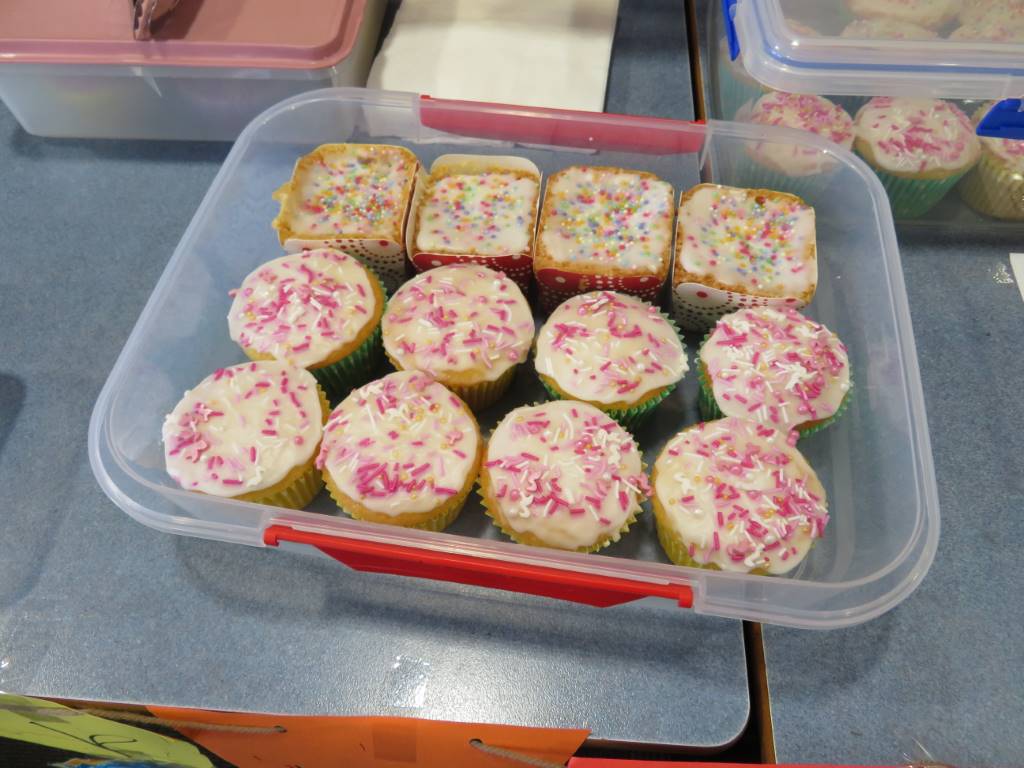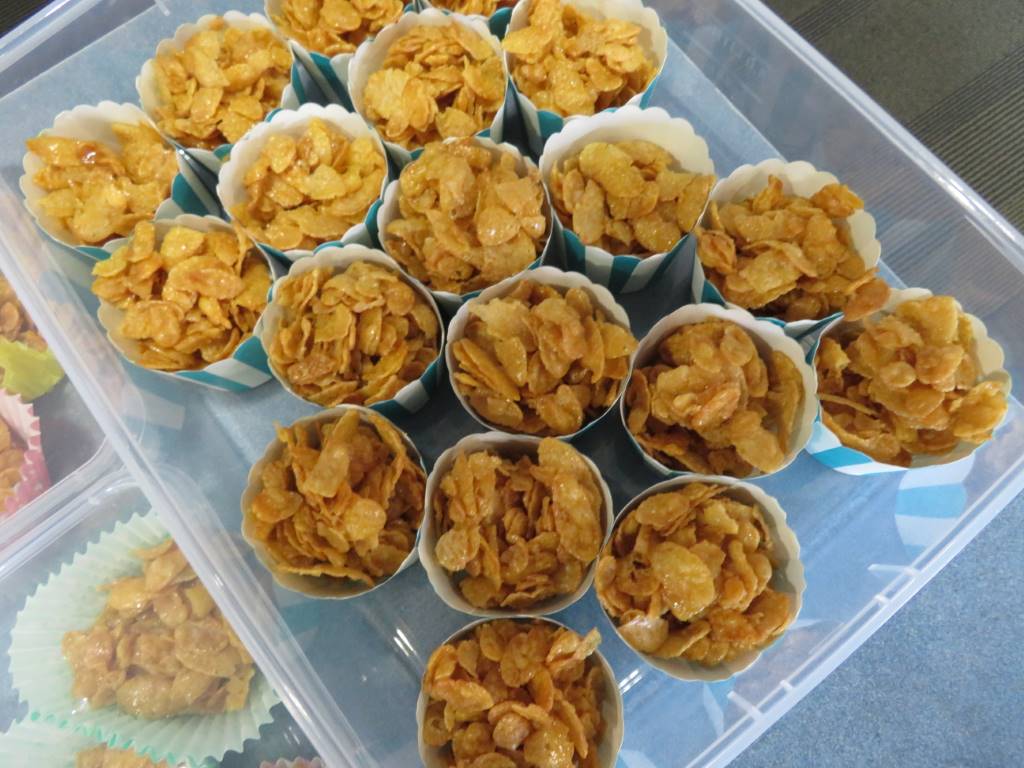 Juliette understod the importance of reaching out to others noting that, "Helping other people is important because we don't want them to live without things they need, like shelter, food and water – so that they can live their lives."
"The money we raised goes to Caritas Australia for poor people so that they can buy more stuff that they need. It is important for us to help them because if we have toys, they should also have toys," said Ayan and Nethara.
Year 3 teachers, Lize Viljoen, Evan Crockford, Luisa Seehusen and Simone Darmanin, found that this experience changed their learners.
"As we discussed Project Compassion and explored the purpose of our Bake Sale, the learners did a fantastic job at making connections to Scripture," explained the team.
"The children were able to explain that this fundraising event is one way for us to show love to our neighbours, with some learners able to make connections to the Catholic Social Teachings of the Dignity of the Human Person and Solidarity. As a teaching team, we are really proud of how deep their understanding of Religious Education concepts became. We are also very proud of how hard they worked to bake their products, decorate their stalls and finally raise double what we raised last year!"
We had our bake sale to help Caritas Australia. Caritas gives the money to the poor so they can have water and food. I think we did a really good job!
Isabel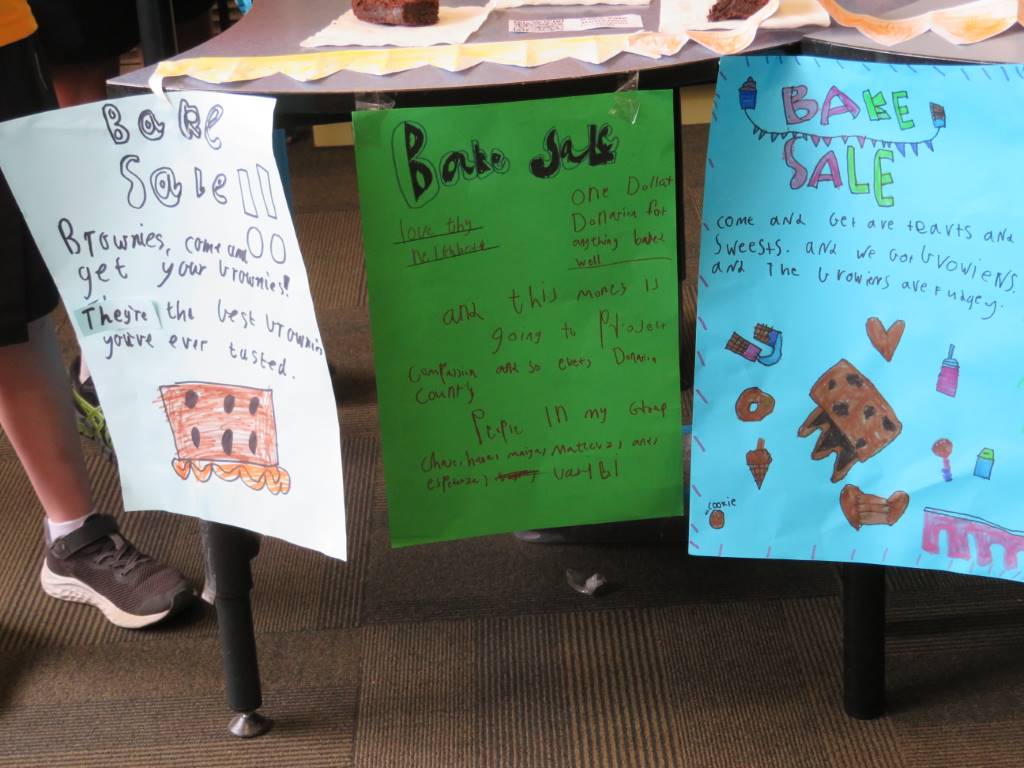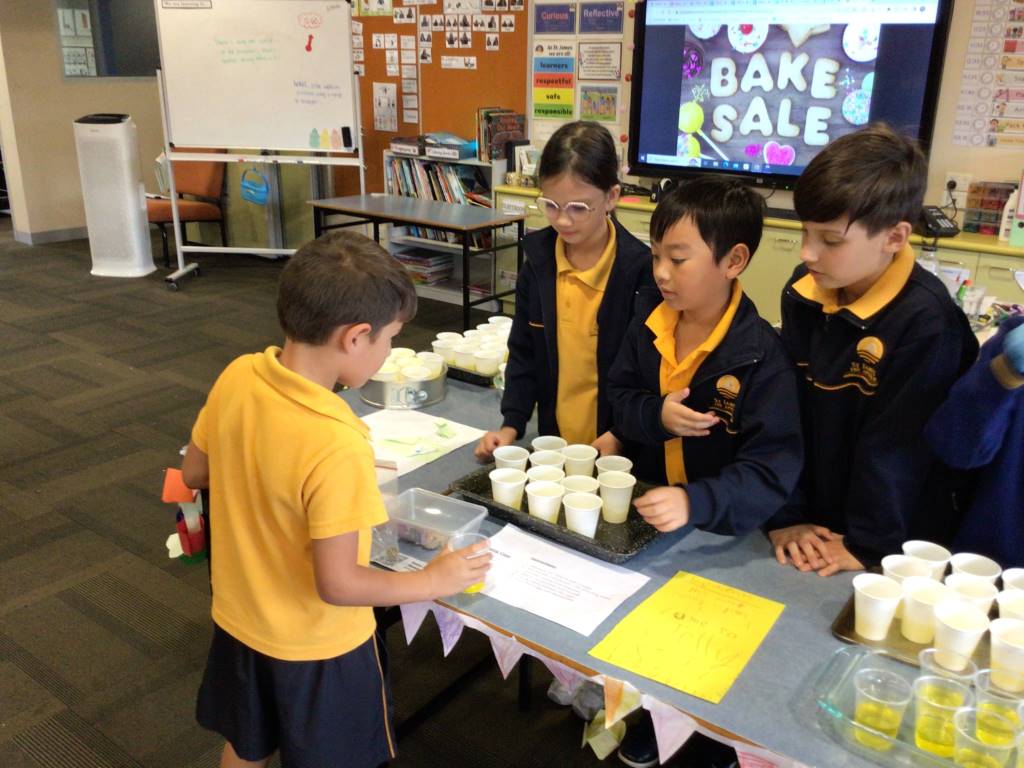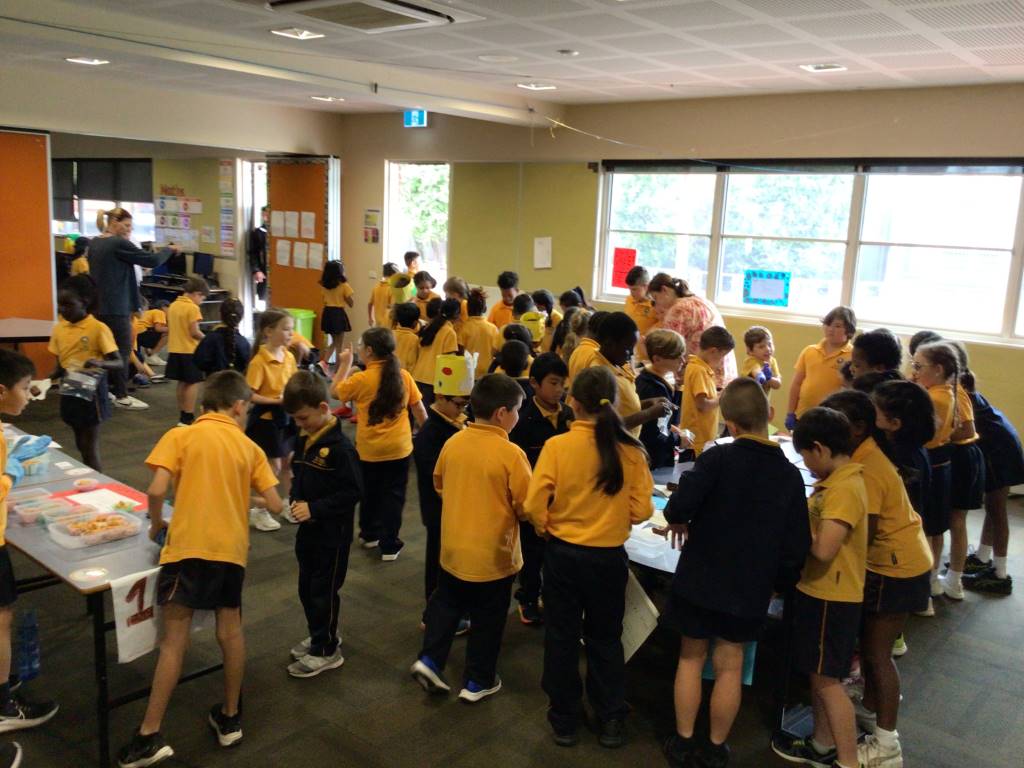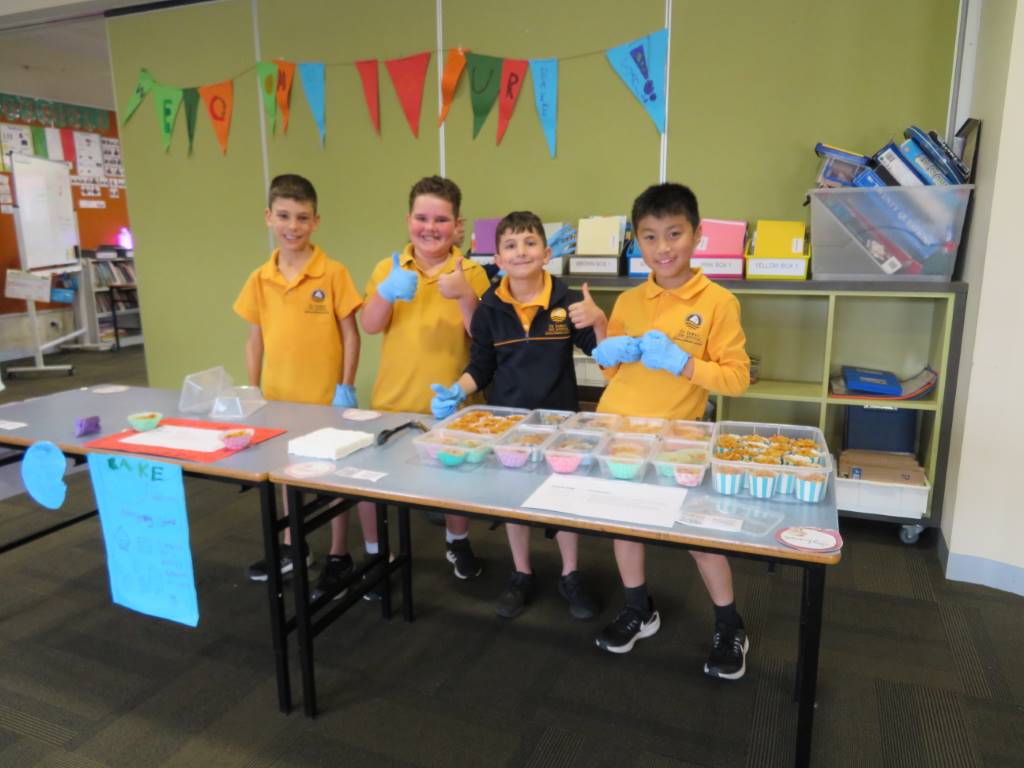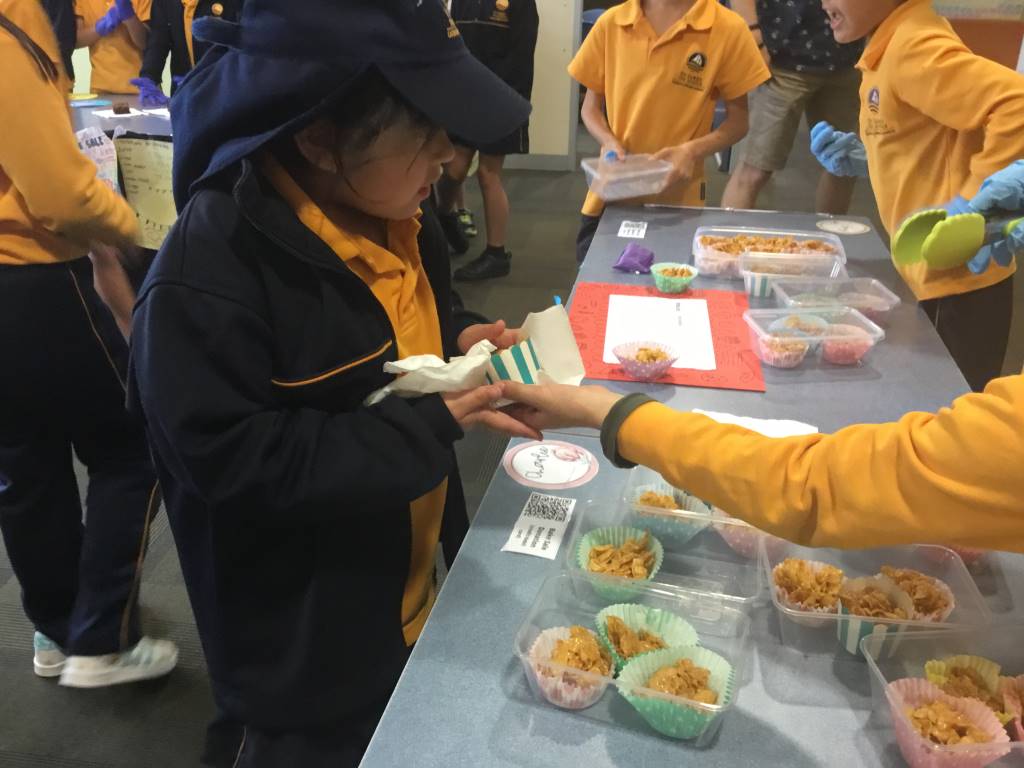 Principal, Andrea Richards, reiterated the importance of providing rich experiences for every learner to enable them to enter into the Catholic story in their own way.
"Our Catholic faith has a lot to offer to everyone at our school," Andrea said. "Loving our neighbour, just as Jesus calls us to do, is sometimes easier said than done. Through learning about how adults can make a profound difference to the lives of our neighbours both here in Australia and overseas, these children can understand the impact that their choices make on others around them."
"The result of an authentic and rich Religious Education experience is this – an amazing and joyful event that gives concrete evidence of the importance of being people who say 'Yes' to changing social injustices in our communties."
Through their Bake Sale alone, the Year 3 Learning Community raised over $730 for Caritas Australia.
You can contribute to the Year 3's fundraising effort via the Project Compassion fundraising page.