We love working alongside our local community in providing rich and engaging opportunities for our learners.
For over 40 years, All Green Nursery & Garden has been helping green thumbs in Hoppers Crossing and beyond create and maintain beautiful outdoor spaces.
Our school has many beautiful outdoor spaces for use by learners and staff, but one in particular needed something extra.
Thanks to All Green, our fruit and veggie garden, used for Kitchen Garden sessions, is now a little sweeter with the addition of citrus trees to help with pollination and variety.
These plants, along with magnolias and some ground covers, were donated by All Green and delivered to school for planting.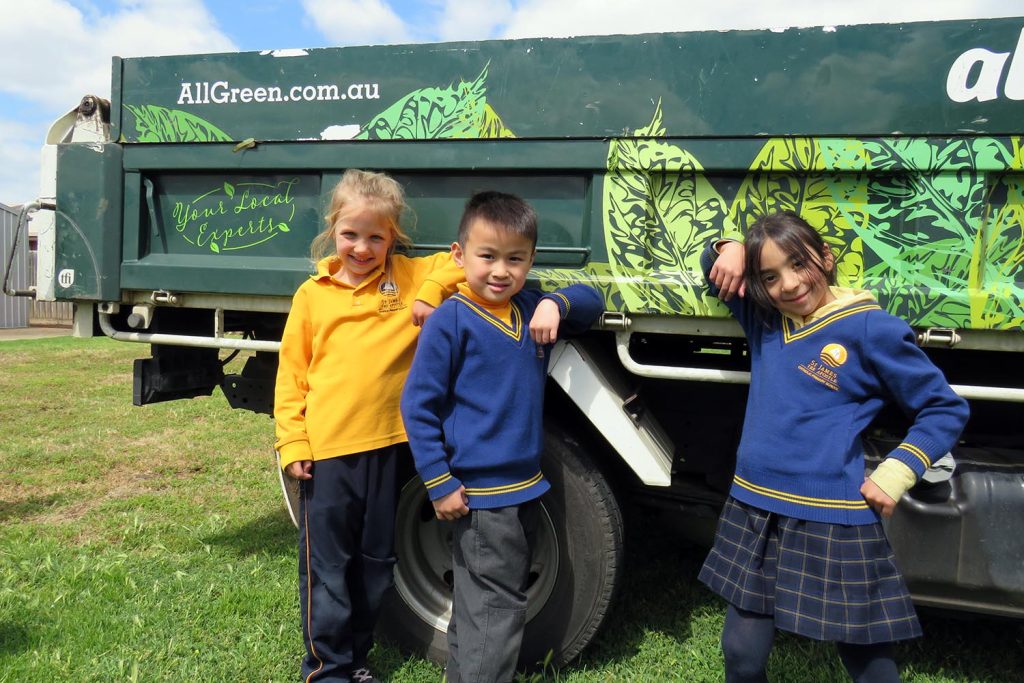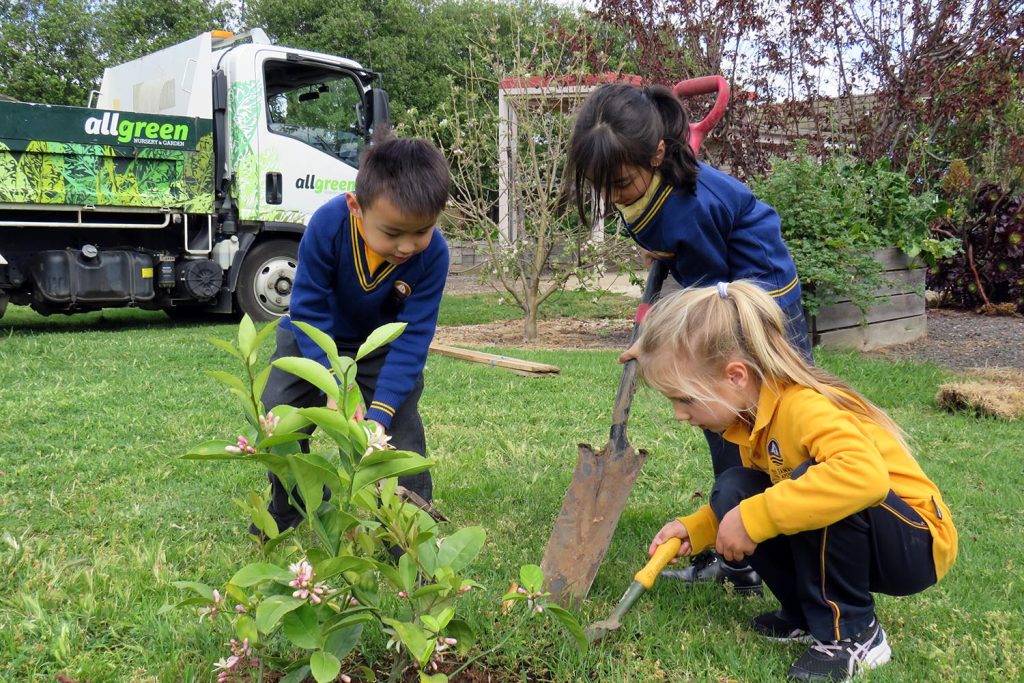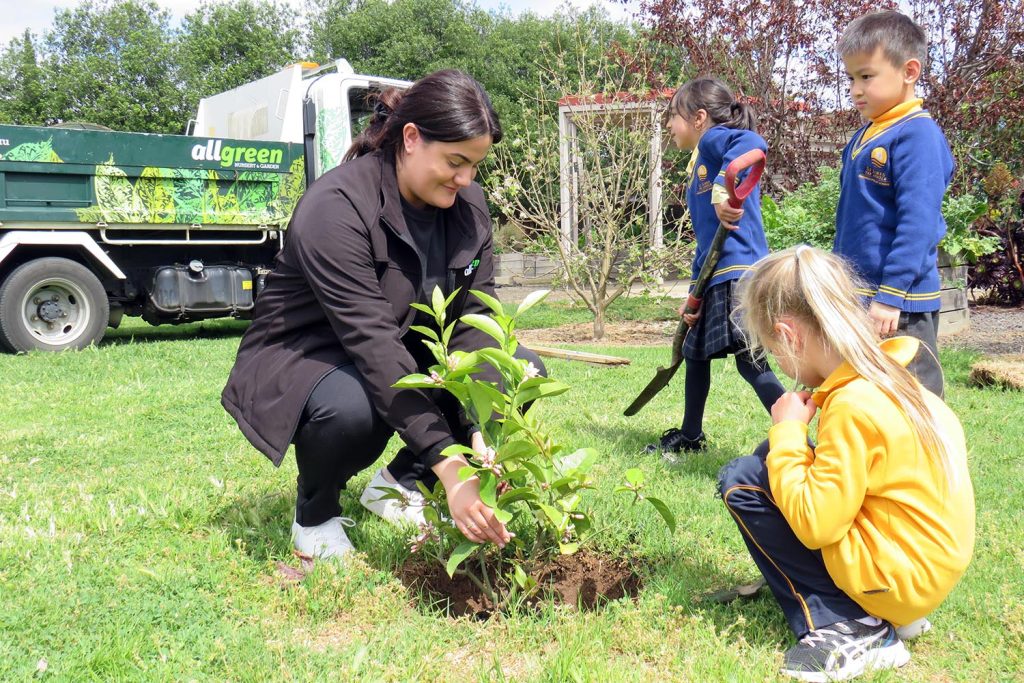 "We're deeply grateful to All Green for their support of our school and their commitment to the local community," said principal Andrea Richards. "As we come out of the Season of Creation, it's especially important for every member of our community to have a better understanding of how we all need to be stewards of God's creation. In further expanding our Kitchen Garden, we're giving learners the chance to get hands-on with nature and know more about where their food comes from."
Ashley Webster (All Green Team Manager) added that,"All Green is committed to fostering sustainable practices and promoting the benefits of gardening and plant cultivation. Our goal is to promote environmental awareness, support education, and enhances the school's garden or green spaces."