Education has changed over the years and schools have made changes to cater for their communities.
St James the Apostle Primary School is no different.
INSERT VIDEO HERE
Changes have been made to align our practice to current directions in education.
Change in language
Schools are communities of learners.
Catholic Education Melbourne's new Educational Framework for the Archdiocese of Melbourne:
… asks everyone in the learning community to care for, to be in relationship with and to inspire others. It involves a learning community working and learning alongside each other and being present in all aspects of the learning process. (Horizons of Hope: Pedagogy in a Catholic School, pg 8)
To bring this change into our every day work, we are formalising the changes in language that you have seen and heard over the last couple of years.
Students work across their learning communities and engage with all students. Home groups are simply an administrative structure.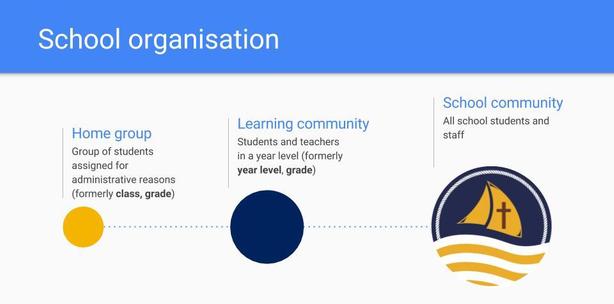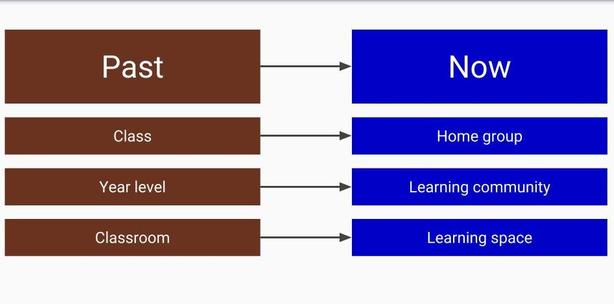 Change in home group names
In the past, home groups have been named using the home group teacher's initials. This has caused some difficulties when a teacher leaves through the year or gets married. It also makes it difficult for teachers, students and families to remember the new home group names.
From 2017, home groups will be given colours. These colours reference our past and future.