We are currently staying COVIDSafe.
All schools are open for face-to-face learning.
Rapid Antigen Testing (RAT) for Victorian schools
Rapid antigen testing will be in place for the first four weeks of Term 2.
This surveillance testing will be strongly recommended for all primary and secondary school students and staff, and early childhood education and care staff, twice-weekly at home before school or childcare.
Collection info
Each child will receive one 5-pack of RATs for use over two weeks. RATs can be collected by parents:
between 8:30am – 8:45am
between 2:45pm – 3pm
There is a distribution point near the office. Please keep your distance when queueing and follow any directions of staff to make the process as safe as possible.
Kits for the first four weeks of Term 2 (2 boxes for 4 weeks) are being distributed from Tuesday 26 April.
Testing
Primary school children should be tested twice a week. There is no need to report any negative results to the school.
Each box contains instructions for how to undergo a RAT.
Videos about how to take the test, including translations into 33 languages is available on the Coronavirus website.
Positive tests
If your child tests positive:
Report the result through the Department of Health system or via the coronavirus hotline at 1800 675 398.
Notify the school by emailing Mary or Renae, or using the VicEd COVID Portal
Isolate for 7 days and follow the steps for positive cases
The school will be in touch to support your child and your family during the time of isolation.
Household contacts
Children who are household contacts of a COVID-19 case are not required to quarantine. They may return to school as long as they undertake rapid antigen tests (RATs) 5 times during their 7-day period. They are required to notify the school that they are a household contact.
Students aged 8 years and above who are household contacts are required to wear face masks when indoors at school unless they have a valid exemption.
If a student household contact returns a positive RAT result, they then must isolate for 7 days.
---
Important COVIDsafe information
Face Masks
Face masks, while recommended, are not required in any school setting.
This means learners in Years 3 to 6, staff and visitors in primary schools are no longer required to wear face masks.
Any learner or staff member who wishes to wear a mask may do so, including those who are medically at-risk.
Vaccination
Only adults who are working with children, including staff members, volunteers and parent helpers, must have proof of vaccination.
You will be asked to show your proof of vaccination when signing in at the office.
Visitors to the school do not require proof of vaccination.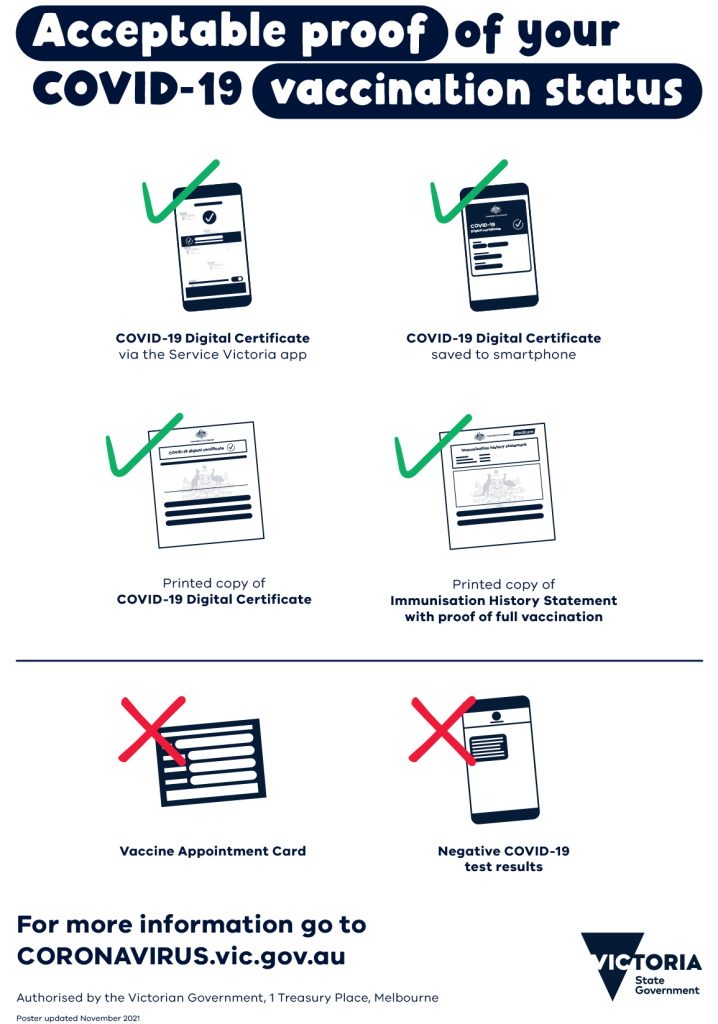 Assembly
We have returned to in-person assemblies. Assembly is held on alternating Fridays at 2:30pm.
Assemblies will no longer be live streamed.
---
Staying COVIDsafe at school
Start of the day
The Play Plaza gates will be opened to learners from 8:20am. 

The bell rings at 8:30am to indicate that learning spaces are open. 

All learners will walk to their learning spaces from the Play Plaza. No other gates will be open.

Parents may come onsite from 8:30am if they wish to walk their child to their learning space. Unfortunately,

no parents or other community members can enter buildings or learning spaces at this time

.

All external gates will be locked by 8:45am. Music starts playing at 8:42am to indicate that there are three minutes before the school day begins.
End of the day
At 3:00pm, the Play Plaza gates will open for parents or carers to enter and meet their children near learning spaces if they wish.

When the bell rings at 3:05pm, all learners will continue to be walked to the Play Plaza by their teacher.

The pick up zone will

not be in use

.

Learners who walk or ride home will proceed directly to the two external front gates that lead to Kingston Boulevard or Sycamore Street.

Learners who need to walk towards Sycamore Street

must

exit from the school gate closest to Sycamore Street, so they do not need to cross the school driveways and exit where cars are travelling. The same is required for learners who need to walk towards Kingston Boulevard.

School staff will be supervising crossings and school gates to ensure learner safety.

Parents or carers who park their vehicles in the school car park will be able to walk to the Play Plaza to collect their children.

The school gates and Play Plaza gates will be locked at 3:20pm. Learners who are not picked up from the Play Plaza at that time will be taken to the school office area where parents will need to collect them.
---
Managing student illness in schools during coronavirus
Updated: 27 May
One of the most important things we can do is to stay at home when we are unwell, even when we have the mildest cold or flu-like symptoms.
This is especially important for learners continuing to attend on site at school.
The factsheet has been developed by the Department of Health and Safer Care Victoria and contains information for parents and carers that:
if a child is unwell, even with the mildest symptoms, they must stay home
if a child has any of the listed symptoms of coronavirus (COVID-19), however mild, they will be sent home and should be tested
a child must stay at home until they are symptom-free, even if their COVID-19 test is negative
children do not need a medical certificate before returning to school.
Face masks in Victoria
Updated: 29 November
Victorians should wear a mask when unable to physically distance, they have any symptoms, or with people who may be vulnerable to COVID-19.
Masks are required indoors at retail, health, care and justice facilities, at primary schools, and on public transport/taxis/rideshare.
Staff still need to wear a mask when not in the act of teaching.
Learners in Years 3 to 6 must wear a mask when inside at school. It is recommended, but not compulsory, for younger learners to wear a mask when indoors at school.
Adults who have a medical condition – including problems with their breathing, a serious skin condition on the face, a disability or a mental health condition – are not required to wear a face mask.
More information about face masks is available from the Victorian Government's Coronavirus website.
Thank you for your support in limiting the spread of COVID-19 and keeping our school community safe.