It's not goodbye, just farewell!
17 December 2019
The end of the year sees not just the joy of the celebration of Christmas but the sadness of saying farewell to our Year 6 students and some staff.
After a quarter century of working alongside students with additional needs and their families, we said farewell to Regina. She was sent off after the Year 6 Guard of Honour in a Harley and given a scenic ride around the area. Our outgoing art teacher, Delwyn, showed her adventurous side, climbing in next to Regina to enjoy the view.



We thanked God for our Year 6 students and asked for his blessing on them as they gathered for the final time in the Paulist Centre. Celebrated by Fr Jude, the Farewell Mass gave our staff, students and their families an opportunity to stop, reflect and hope as these young people move on from our primary school.
It also gave us an opportunity to celebrate their achievements, as we announced the recipients of a number of special awards.
Sarah Connolly Female Leadership Award: Marrianne
Lalor Heroes Volunteer Award: Mary
Julia Gillard Award: Romeo
School Sports Victoria Academic and Sporting Achievement Award: Liz
P&F Award: Feven
P&F Award: James
Our final award on the night was the Joseph De Piro Scholarship Award, which was established in 2010 by the Missionary Society of St Paul to commemorate the first centenary of foundation.
This scholarship award of $1500 was donated by the Paulist Missionaries to be used towards the winner's education at our feeder school, Thomas Carr College.
We were pleased to present the Award to Kayllen!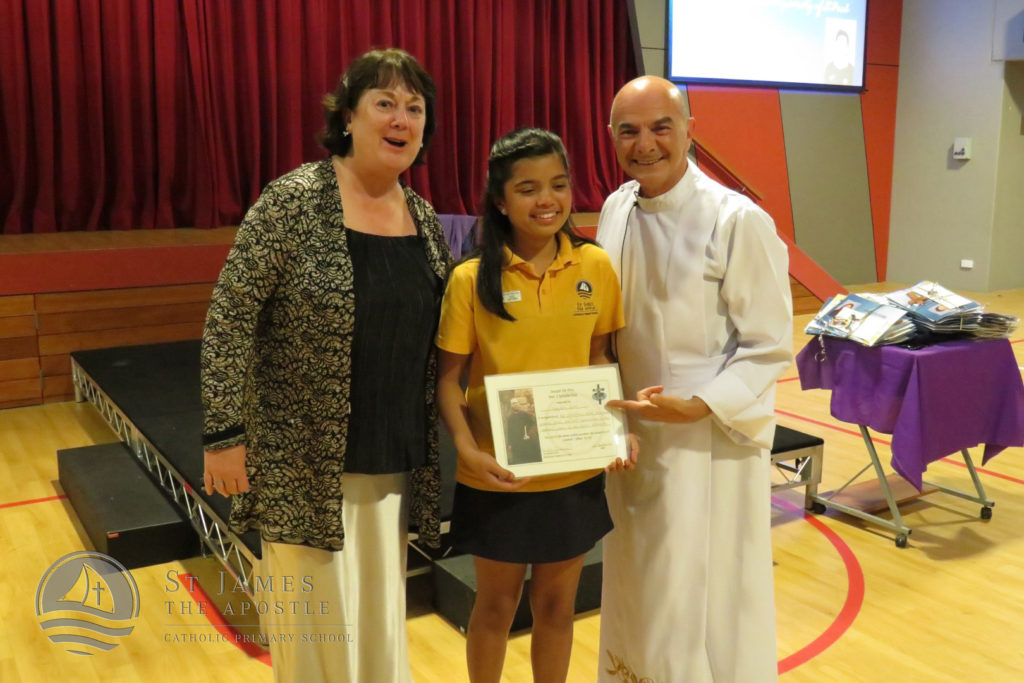 At the conclusion of the night, our Year 6 students sang their farewell song. This year, the learning community chose to sing Count on Me by Bruno Mars.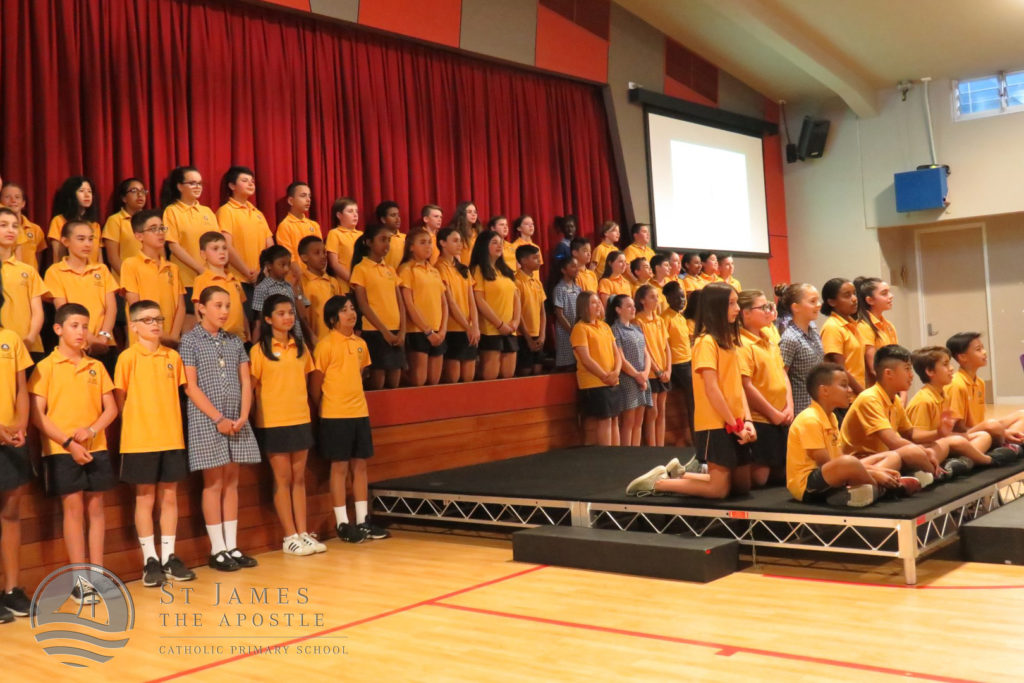 It was a great way to celebrate seven years of school here at St James the Apostle Primary School.
< Back to Articles