What's Happening in Sustainability?
Term 4 2018
Your old phones can now be useful, will help protect our environment and support gorilla health. Bring them to school and put in the drop box or have your child deliver them to their home group teacher. Check out the valuable information below and Gorilla info on the Zoo website.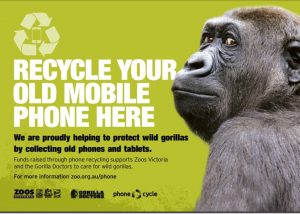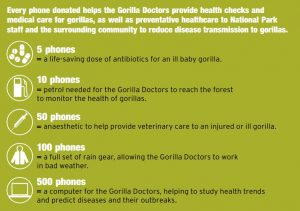 ---
Term 3 2018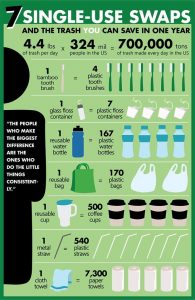 Reduce your waste and help save the planet!
At school we have reduced the number of bins in our outdoor spaces in an effort to the reduce rubbish ending up outside. Simple strategies can help reduce your waste too. Try these 7 single use swaps at home and at work.
Please keep these strategies in mind when helping your child pack their lunch. Nude food containers are a great way to reduce the waste we produce.
Thanks for your support in keeping St James and the greater community sustainable!
---
Term 2 2018
We are continuing on our sustainability journey by implementing Environmental Monitors. Each learning space has monitors to look after our energy use and proper placement of rubbish and compost. Rubbish from our food should go in our bags to go home and compost should go in the compost bins for use in our garden. All of this is in an effort to reduce our waste and the cost associated with all the waste. Click the link to learn how to compost at home and reduce your waste too! Compost at home
Ask your child about the Environmental Monitors and try it out at home!
 
---
Term 1 2018
At the end of Term 4 last year, the SRC did a rubbish audit of the school. We wanted to see what types of items were being thrown away and determine what we can do to improve our practices.
We collected 2 rubbish bin bags from each learning community and dumped out the contents onto tarps in the Paulist Centre.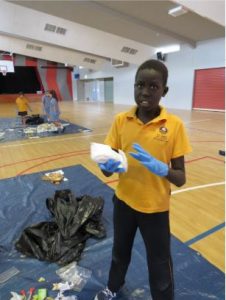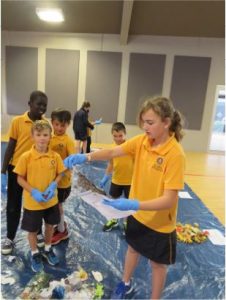 We then sorted out the different items into categories of organic, compostable, recyclable and general rubbish that should be in a bin.
The results were shocking. We found that we are throwing away a significant amount of recyclable and compostable items. These are going into the landfill instead of being used in a more sustainable way.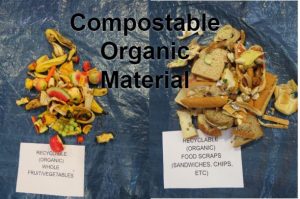 If we continued on this trend at St James the Apostle…

Every WEEK we would throw away 42.5 kg of organic compostable items.

That's the same as if we threw out 170 apples each week!

And if that weekly trend continued…

Every YEAR we would throw away 1,700 kg of organic compostable items.

That's the same as if we threw out 6,800 apples each year!
WE NEED TO MAKE A CHANGE!