2018
Term 4
The Australian Maths Trust (AMT) Competition results have finally come it! Congratulations to the 76 students who participated. The results were fantastic and we are very proud of everyone who gave it a go.
Dulain in year 3 has received the score of High Distinction. This is very difficult to achieve and is only awarded to 3% of students from that year level in their region! Congratulations Dulain this is a great honour!
---
Term 4
The Year 6 students have finished their city! After several units of work with shape and measurement, the Year 6 students applied all of their knowledge to designing a square block of their collective city. The mathematics and creative thinking involved are a thing to be admired! Well done to all!
---
Term 3, Week 9
On Friday 7 September, four Year 6 students attended the Mathematics Association of Victoria (MAV) Maths Games Day at Lumen Christi in Point Cook. There were different rounds of activities, games, problem solving and movement based tasks and that required the team to work together. They were challenged, won some games and above all else they had fun whilst exploring Maths problems.
---
Term 3, Week 5
We had an extremely successful Maths Party Night on Wednesday with 119 families in attendance! Check out some more of the posters that were made by the St James students and their families.
---
Term 3, Week 4
Come join us at the family Maths Party Night next Wednesday 15 August from 5:30 – 7pm with a sausage sizzle! You can still attend, even if you didn't RSVP.
Check out some of the great posters students have made for the poster competition! Stay tuned for more posters!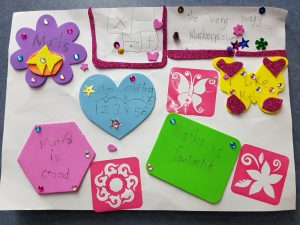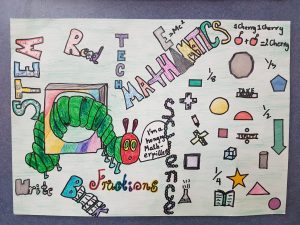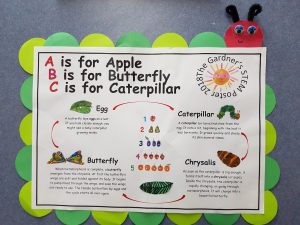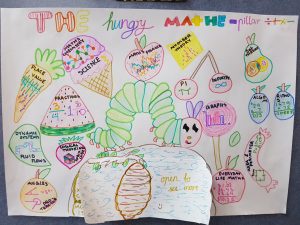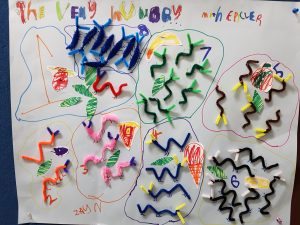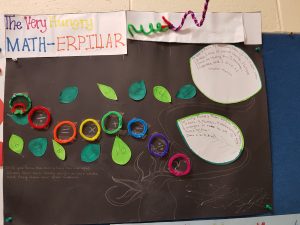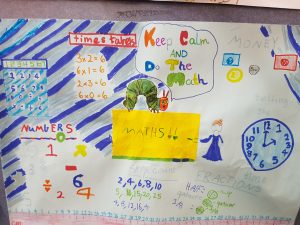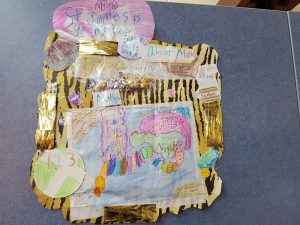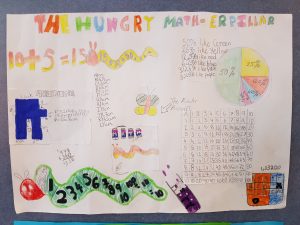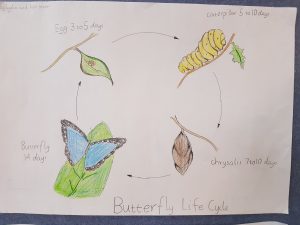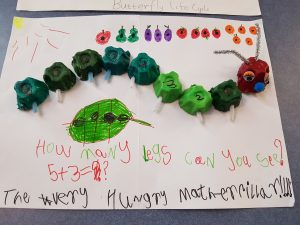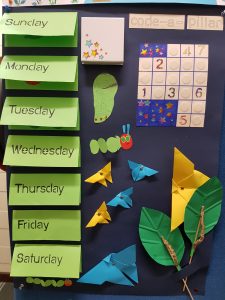 ---
Term 3, Week 2
Don't forget some important dates!
August 1: Maths Competition Forms are due
August 9: AMT Mathematics Competition will be held at school. Students will be completing the competition assessment online
August 15: Maths Party Night
'The Very Hungry Math-erpillar'
2:30-4pm: Sausage Sizzle
5:30 – 7pm: Activities and Sausage Sizzle throughout
This year we are incorporating STEM (Science, Technology, Engineering and Mathematics) into the fun-filled evening. We are also incorporating Literacy. Come along and enjoy the fun!
---
Term 2, Week 11
The Australian Maths Trust Mathematics competition is upon us once again! Register your child at https://goo.gl/forms/YMFxpscOmFShLRoI2
The Australian Maths Trust Competition will be held on Thursday August 9. The competition is a computer based assessment for students in years 3-12. If your child is in year 2, strong in mathematics and you feel they are ready for this challenge, that is great too! Please see your child's home group teacher.
Entry cost: $8.50 (includes GetSet AMC: an online training course-improved from last year!) Additional Sample problems and sample tests are available if you email Michael Ozbun: mozbun@sjhcn.catholic.edu.au
Entry closing date: August 1
Students will be registered after payment is received.
We hope to see many of you participating!
Register your child at https://goo.gl/forms/YMFxpscOmFShLRoI2
---
Term 2, Week 6
We have had an exciting start to the term with lots of maths activities taking place across all year levels. Students are building on the Term 1 work with number and are using these understandings to help explore topics such as counting, partitioning, graphing, money and scheduling.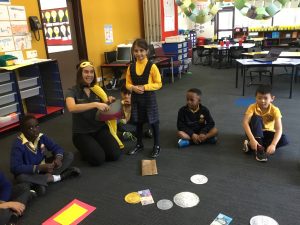 The Commonwealth Bank Start Smart Money Team visited the year 2 learning community for an Incursion early in the Term. The children were highly engaged, learning about money, addition and subtraction in preparation for their 'Space School'.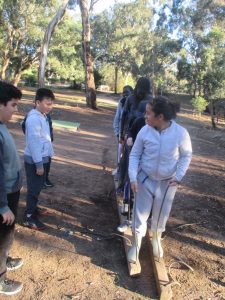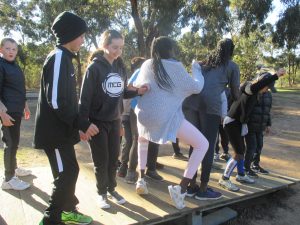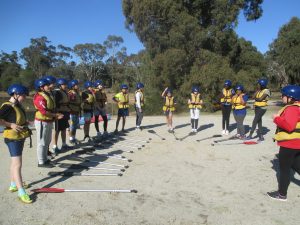 The year 6 students are rested and back after an enjoyable camp. Students had to manage their time during activities to ensure everything was completed. They also worked in teams to communicate effectively about what they were doing. Back at school they are transferring these skills into real life by linking their learning to mathematics. Upon returning they created timetables based around their camp experience to inform decisions for camp in future years.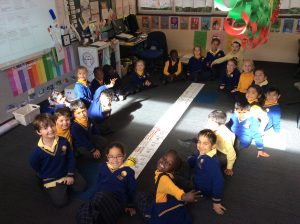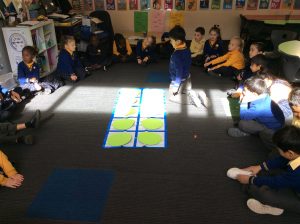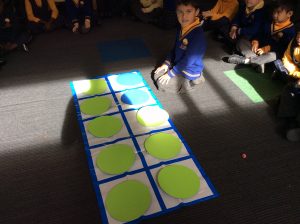 The Prep students have been been busy working on their number knowledge. They have been counting, reading and writing numbers to 20 with the help of the Beebots and 10s frames. Check out SeeSaw for more of the great maths work happening in Prep!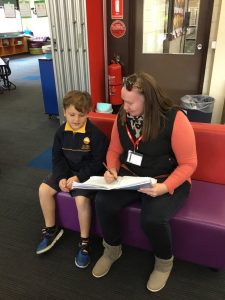 We also have parent volunteers coming in for further maths work, targeting specific numeracy skills for small groups of students. If you are interested in helping out in the maths classroom, please let your child's teacher know.
---
Term 1, Week 6
Mathematics Focus Groups are all the rage at St James!
Across all year levels, student data is being analysed to choose skills and concepts each child needs more work on.
In Year 1, Miss Cini is teaching a group of students how to use a 'Tens Frame'. The whole class then worked to build different numbers up to 10 as part of the Year 1 Place Value and Counting Unit.
In Year 6 Catherine worked with a group of students to read, record and compare decimals while the rest of class used RUCSAC as a strategy for solving worded problems.
In Year 4 Kim took a focus group on money counting a collection of coins as some pre-teaching to help students engage with their upcoming unit on money.
Ask your child what focus groups they have been a part of!