2018
Term 3, Week 2
Spelling Bee
Last term St James held its 2nd Spelling Bee. All the students participated in the preliminary round with 150 of the students going on to compete in the semi-finals. 49 students then competed in the final round held on Friday 22 June.
A huge congratulations to each and every student for their participation this this event.  
The final winners were:
Prep  Winner: Veronica           Runner Up: Owen
Year 1 & 2 Winner: Joseph     Runner Up: Thinh
Year 3 & 4 Winner: Daniel     Runner Up: Keanne
Year 5 & 6 Winner: Andrew   Runner Up: Kim
Book Week
We will be celebrating Book Week from 20 – 24 August. The theme this year is  Find Your Treasure. More information will be sent home next week.
---
Term 2, Week 8
English News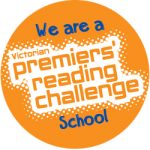 Victorian Premiers' Reading Challenge
The Challenge is open to all Victorian children from birth to Year 10 in recognition of the importance of reading for literacy development. It is not a competition; but a personal challenge for children to read a set number of books by 7 September 2018. So If you haven't already registered there is still time. Visit the Premiers' Reading Challenge website for more information.
St James the Apostle Spelling Bee
We are excited to announce that we will be hosting the St James Spelling Bee for the second time. This is a great opportunity for each student to improve their spelling and have fun!
Information will go home this week.
---
Term 1, Week 8
Some Amazing Work
Throughout St James we are seeing some amazing work in the different areas of English. The students have been writing up a storm, from stories retelling events their holiday to autobiographies.  Although the Preps have only been at school for approximately 30 days, they are already making strides to becoming great writers. Many of them have mastered the first step of writing which is writing the first sound of a word. Some are even writing some small words independently. Great work Preps!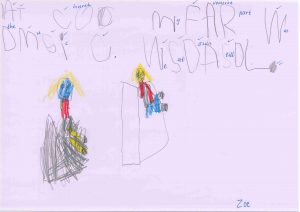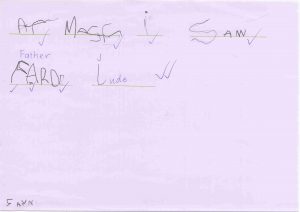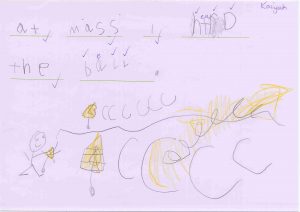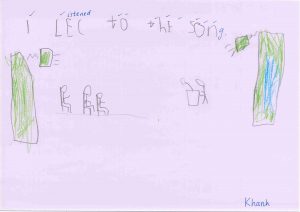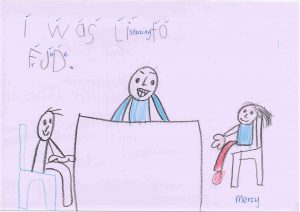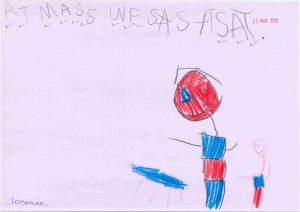 Our Year 3 students have been writing amazing autobiographies, giving their classmates and teachers a good understanding of who they are.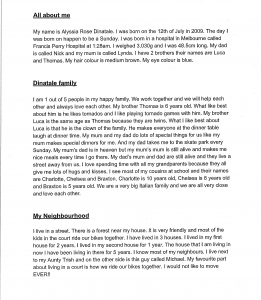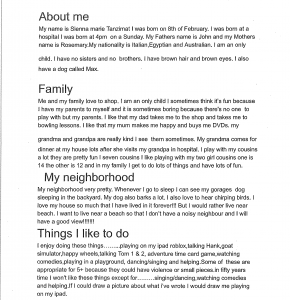 Our Year 5 students have been exploring the world of our Early Settlers, leading into their camp to Sovereign Hill. They have been writing advertisements encouraging the people of the 1800's to come to Australia.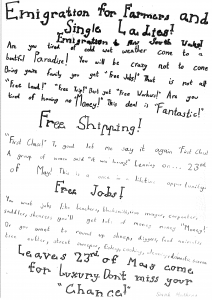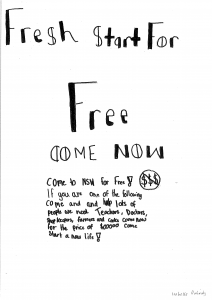 English News
Notes went home recently regarding the Premiers Reading Challenge. This challenge encourages students to read a range of stories and rewards enthusiastic readers. Make sure you return your note as soon as possible to be registered.  Click here to see the recommended book list.
English Tip for Home
Reading should be fun. Children will develop a love of reading if they see you enjoying a good book. These holiday as the weather cools, curl up  on the couch with your children and take some time to read. When they see you taking the time to read for enjoyment, they will want to join you.