What's Happening in English?
Term 4, Week 5
Roald Dahl's Wonderful Writing Techniques!
During Term 4, the Year 5 Learning Community have been exploring texts written by Roald Dahl. With a focus on the author's style and writing technique, they investigated a number of excerpts taken from the books, The BFG and Esio Trot.
This is what some of our learners had to say about Roald Dahl's writing style:
'I like how he adds his own made up words to his stories.' Yohanna (5 Blue)
'I like how Roald Dahl engages the audience by using strong adjectives and has the features of a good story, such as a climax, complication and resolution.' Ninad (5 Yellow)
'I like how his made up words make sense in his sentences. Roald Dahl makes original books and has lots of twists and turns in them.' Barghav (5 Brown)
'I like how, if a character is talking or doing something boring, there's never a dull moment.' Dean (5 Blue)                     
'I like how Roald Dahl adds a bunch of descriptive language in his books to make you want to continue reading.' Aleyna (5 Yellow)
'I like how Roald Dahl makes all of his characters different and unique.' Sienna (5 Brown)
"We are the music makers, and we are the dreamers of dreams."― Roald Dahl




---
Term 3, Week 7
Build up oral language skills by engaging in these activities as a family:
Years Prep – 2
A new pet
If you could have any animal in the world as a pet, what would it be and why?
Perhaps draw a picture of your animal and talk to your family about what makes your animal special.
You could also talk about some adventures you would like to go on with your new pet!
Alphabet Hunt
Can you find something in your house that starts with each letter of the alphabet?
Years 3 & 4
How often do you hear certain words?
Choose two words like 'went' or 'said', or even describing words like 'beautiful'.
When you are watching television, or listening to the radio or reading a book, count how many times you see and hear your chosen words.
How many times in a minute, or hour or day?
I wonder what word is spoken the most?
Chat with the people in your family about your findings.
Years 5 & 6
Word of the day
Choose a word from the dictionary and try to use it in conversation 10 times during the day.
Challenge yourself; make it a word you have never used before.
---
Term 3, Week 5
Build up oral language skills by engaging in these activities as a family:
Years Prep – 2
Have a chat about what is happening in this picture.
Perhaps talk about:
Who are they? 

Where are they?

What are they doing?

Do you think they are having fun? How do you know?

If you could build anything out of sand, what would you build and why?
Years 3 & 4
Can you copy me?
Draw a picture in the middle of your page.

Cover it up so that no one can see.

Have your family member try to draw your picture only following the directions you give them.

Discuss: Can they draw the same picture as you? 
Years 5 & 6
What are idioms?
Think of 5 examples and what they mean.

Try to use idioms in a conversation with your family members.
Nightly reading
It is really important for all St James learners to read every night. Please take the time to talk about the books you read. As most children also enjoy being read to, why not sit with your child and read a story or two to them! 
Perhaps consider talking about:
Who the characters are in the story.

Where the story takes place.

What happens in the story from beginning to end.

What your favourite part of the story was and why.
Most importantly, enjoy reading together!
---
Term 1
What a start to the year. Our learners have embraced our new spelling approach, Smart Spelling, with open arms and are tackling new words with gusto. The learning spaces have been filled with stories from a range of authors exploring themes such as resilience and problem solving. And you should see the writing that is being created by our learners – amazing.
Although our Prep learners have only been at school for around 30 days, they are already taking large steps in their reading and writing journey. During reading time, our Preps have an opportunity to master their knowledge of letter names and sounds or make known and new words just as Ruth, Max, Kaisha and Akongdai did. Great job!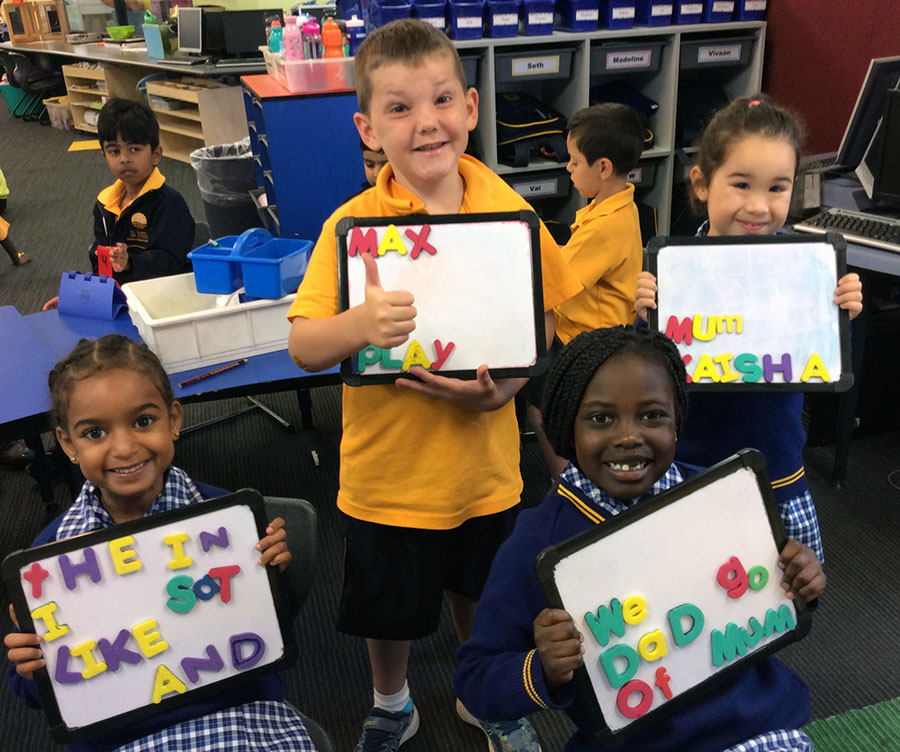 It is all happening in Year 1 too. Our learners are hard at work practising the important skills to make them better readers and writers. They use sensory techniques such as writing words in sand or playdough to assist with memory development and games that promote questioning and oral language. They can even describe what a split diagraph is (the right terminology for the "magic e").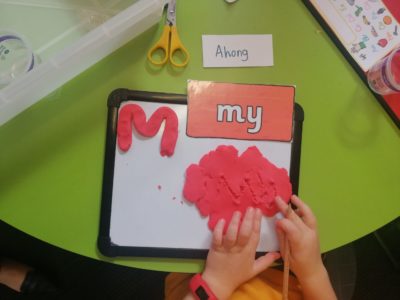 Here is what our Year Two learners have to say about what they are doing. "In Year 2 we love our new spelling program, 'Smart Spelling', and the activities like breaking our words into sound boxes. We know that we need to remember all of our High Frequency words so we practise those and, when we are writing we try to dress up our sentences to make them more interesting for the reader. But one of our favourite times is Read to Self time when we just get to enjoy reading books."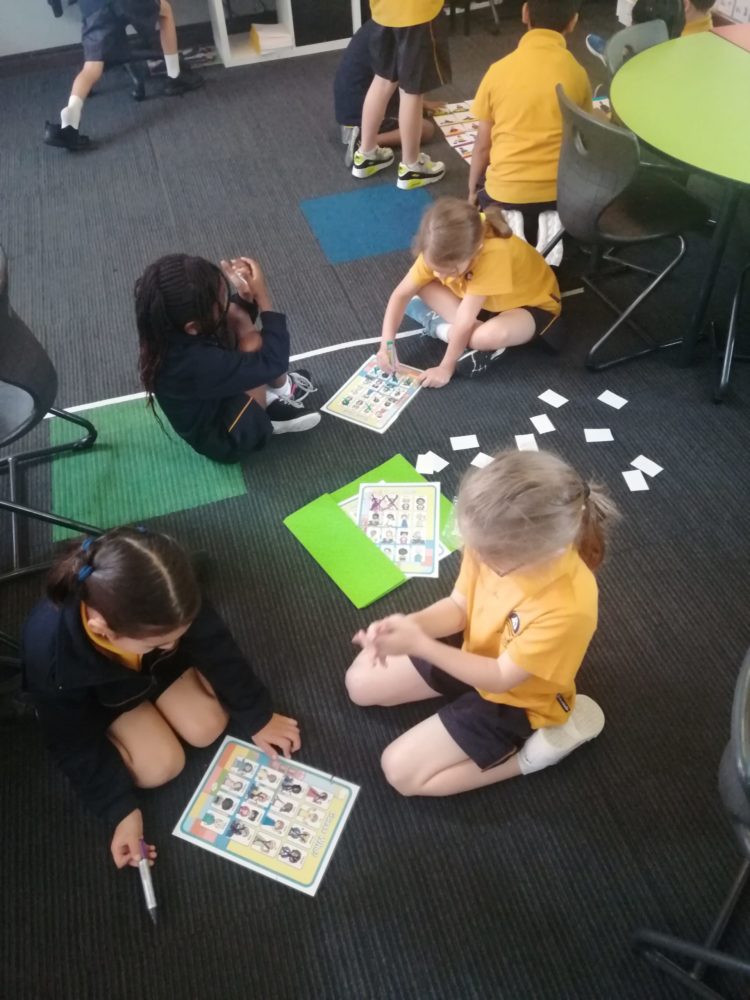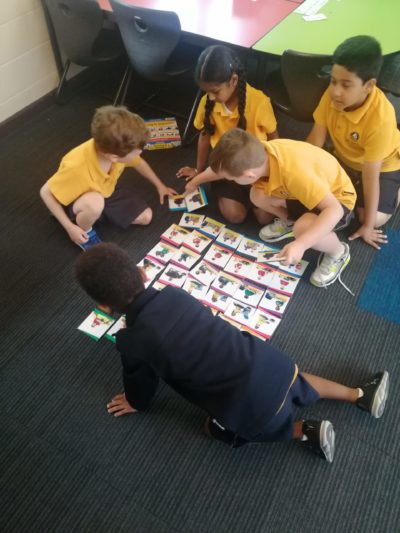 Next term we will delve into what our older learners are doing. But to leave you with a teaser, have a look at the amazing writing completed by Year 5 student, Dulain.
Have you ever held a whole, new world of imagination in your hands? Well, if you've read a book then, yes! Books keep kids away from technology while expanding their vocabulary. Books are portable too. Reading is undoubtedly the best hobby a child could have.

To begin with, books are a perfect distraction from technology. Books make kids use their own brain to create the image, they're not just looking at a screen. Furthermore, technology produces blue light which is harmful to people's eyes. Books are a safe, fun way to spend your time.
and snippets from his narrative:
Curious to find out what it was, he ventured further into the passage. Risking a quick glance he saw the Lightening Man put his hands in the machine and start glowing with power.