Learning during COVID-19
Metropolitan Melbourne moved to the revised Second Step on Victoria's roadmap for reopening from 11:59pm on 18 October.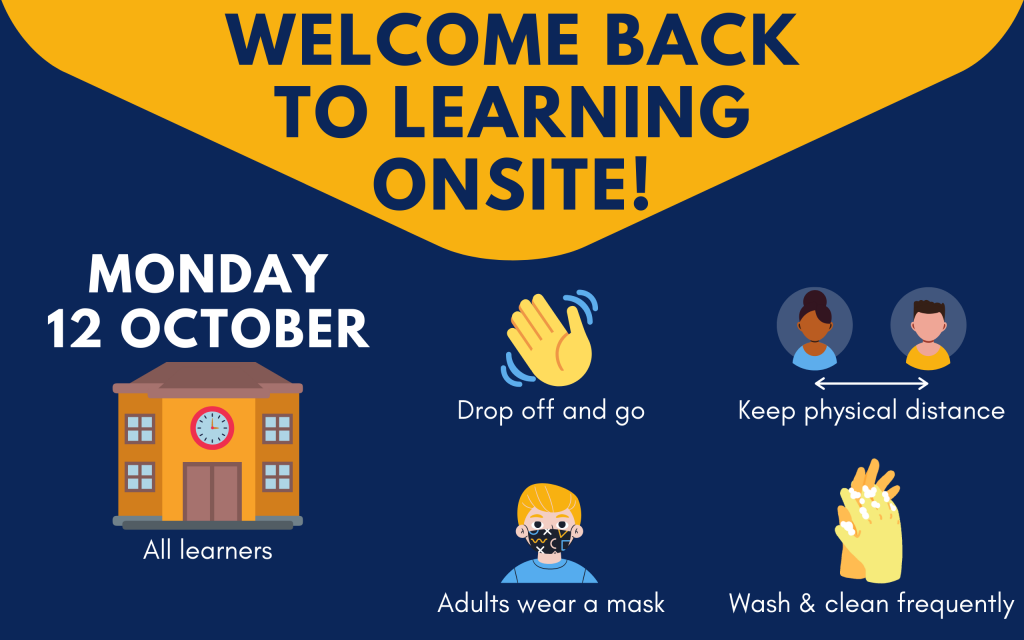 All learners in Years Prep to 6 have returned onsite from Monday 12 October.
On this page:
---
Virtual Assembly
Join us for our next Virtual Assembly on Friday 30 October at 2:15pm.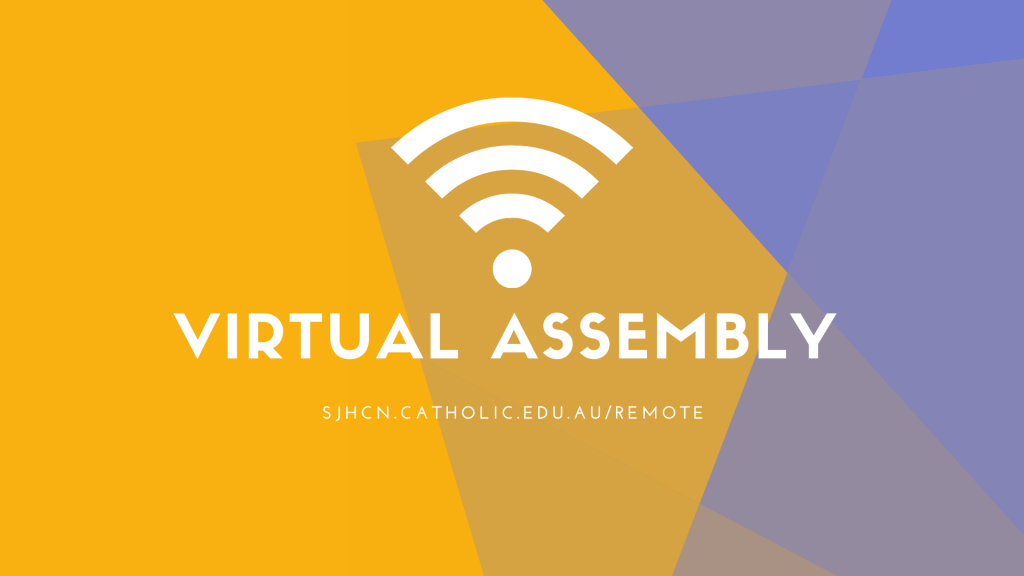 ---
Updates
Returning to onsite learning
Update for learning in Term 4
Updated: 2 October
You will have heard the Premier's news that all primary school students in the Melbourne metropolitan area will be returning to face-to-face learning on Monday 12 October. Schools were given the option of staggering the start, but we know that staff are keen to welcome everyone back. Therefore, all year levels will return onsite on Monday 12 October. To enable this to happen, we will need to have a staggered morning drop-off and afternoon pick-up and, more importantly will need the patience and support of all in the community. Please carefully read this information so the expectations of all in the community are clear.
To begin, we would like to acknowledge that Term 3 has been a challenging period for all of us but we can be proud of everything we have accomplished educationally, despite the adversity we have faced. We would like to express our gratitude for all of the support you have offered to us.
From 12 October, 2020, all learners will be expected to attend school onsite as normal. This means if parents choose to keep children home after 12 October, we can no longer support their learning from home. This does not apply to children who need to be absent for health or medical reasons. For those families, please contact us so we can make an appropriate plan. This same approach is being taken by all Catholic and government schools in Victoria.
As we are a primary school in metropolitan Melbourne, the specifics of our return will be different from other schools in Victoria. For your information:
Saturday 19 September – Sunday 4 October
Term 3 school holidays. Don't forget daylight saving begins on Sunday 4 October.
Monday 5 October – Friday 9 October
Term 4 remote learning will recommence for all learners.
The onsite supervision program that ran in Term 3 for vulnerable children and children of permitted workers will still be available. Families who are now permitted workers are asked to email me with permits.
From Monday 12 October
Learners in Years Prep to 6 will return to onsite learning.
Following the advice of Victoria's Chief Health Officer, learners will receive a temperature check every morning, with thermometers provided by the state government. If your child has a high reading they will be isolated and you MUST collect them straight away.
We will begin with the same drop-off and pick-up times that families booked when we returned to school in Term 2. They were:
Green: Drop off 8:20am; pick up 2:55pm

Yellow

: Drop off 8:30am; pick up 3:05pm

Red

: Drop off 8:40am; pick up 3:15pm
If have forgotten your time or need to change it, please email Michael.
Whilst staff will be on duty during drop-off and pick-up, a level of independence is now required of learners. They will need to undo their seatbelt, collect their school bag and exit the car without assistance (except for those children with special needs). Parents/carers are not to leave the car – these measures are to protect all in our community.
We encourage families to walk their children to school gates, or to park in Kingston Boulevard or Sycamore Street so their children can walk from there. Staff will be at each of the gates and on the crossings within the school so that students can walk safely to their learning spaces.
As onsite schooling resumes, we will continue to have in place strong measures to protect the health and safety of students, staff, families and the community. These include:
staggering start and finish times;
restricting parent access to school grounds;
requiring parents and carers to wear face coverings whenever they leave the house, including for school drop-off and pick-up;
expecting adults to adhere to physical distancing requirements (1.5 metres) if dropping off or picking up from outside the school gate;
continuing to emphasise hand hygiene and physical distancing where possible;
if you require your child to wear a mask (not mandated in primary schools) please ensure they understand the correct protocols for wearing a mask and for storage when eating or drinking as outlined in the video by Professor Brett Sutton, Chief Health Officer;
cleaning high touch areas throughout the day, which will be done by our cleaning company.
If you, your child or a family member develop symptoms of fever, chills or sweats, cough, sore throat, shortness of breath, runny nose, or loss of smell or taste, please get tested at a coronavirus (COVID-19) testing facility and keep your child at home. If learners develop any of these symptoms while at school, we will be in contact and they will need to be picked up immediately. Please ensure your contact details are accurate.
We will continue to provide updates when required and as specifics or changes are confirmed.
Thank you for your ongoing support.
Take care and keep well.
---
Managing student illness in schools during coronavirus
Updated: 1 September
One of the most important things we can do is to stay at home when we are unwell, even when we have the mildest cold or flu-like symptoms.
This is especially important for learners continuing to attend on site at school.
The factsheet has been developed that contains information for parents and carers that:
if a child is unwell, even with the mildest symptoms, they must stay home
if a child has any of the listed symptoms of coronavirus (COVID-19), however mild, they should be tested
a child must stay at home until they are symptom-free, even if their COVID-19 test is negative
children do not need a medical certificate before returning to school.
The factsheet, developed jointly with the Department of Health and Human Services and Safer Care Victoria, will also be shared with general practitioners and other medical practitioners.
---
Face masks in Victoria
Updated: 9 October
All Victorians must wear a fitted face mask whenever they leave home from 11:59pm on Sunday 11 October. The fitted face mask must cover the nose and mouth. This cannot be a face shield, bandana, or scarf on its own.
Face masks will be mandatory for people aged 12 and over. These measures will slow the spread of coronavirus (COVID-19) and help protect our school community.
Students who attend primary school will not be required to wear a face mask. Students who are aged 12 by Year 6 will not be required to wear face mask. The Victorian Chief Health Officer has advised that it is not practical to require some primary school students to wear face masks while others are not required to.
Parents and carers will be required to wear face mask whenever they leave the house, including for school drop-off and pick-up.
Students or staff who have a medical condition – including problems with their breathing, a serious skin condition on the face, a disability or a mental health condition – are not required to wear a face mask.
The Department of Health and Human Services website has advice about face masks, including:
which different types can be used;
how to make your own;
how to safely wear one; and
how to safely remove it.
Thank you for your support in limiting the spread of COVID-19 and keeping our school community safe.