Learning at Home during COVID-19
Metropolitan Melbourne has moved to Stage 4, Step 1 restrictions from 11:59pm on 13 September.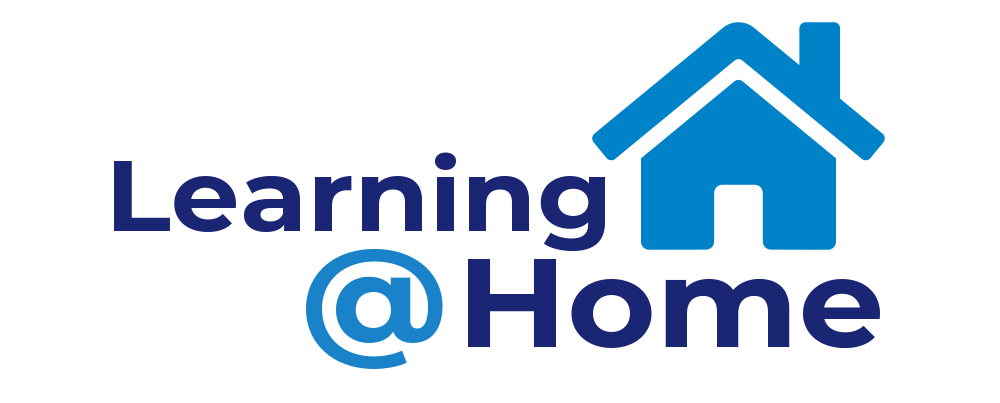 All learners in Years Prep to 6 are required to learn from home.
On this page:
---
Virtual Assembly
Join us for our next Virtual Assembly on Friday 18 September at 1:15pm.
---
Updates
Managing student illness in schools during coronavirus
Updated: 1 September
One of the most important things we can do is to stay at home when we are unwell, even when we have the mildest cold or flu-like symptoms.
This is especially important for learners continuing to attend on site at school.
The factsheet has been developed that contains information for parents and carers that:
if a child is unwell, even with the mildest symptoms, they must stay home
if a child has any of the listed symptoms of coronavirus (COVID-19), however mild, they should be tested
a child must stay at home until they are symptom-free, even if their COVID-19 test is negative
children do not need a medical certificate before returning to school.
The factsheet, developed jointly with the Department of Health and Human Services and Safer Care Victoria, will also be shared with general practitioners and other medical practitioners.
---
Rest and Catch Up Day – Tuesday 1 September
Updated: 25 August
The feedback from families about last Friday's 'Rest and Catch Up' Day was well received. Many suggested that we hold more of these days.
The Leadership Team at St James has decided that next Tuesday (1 September) will be our next and last 'Rest and Catch Up' day for our learners this term. We know that many families used this time to walk, cook together and play board games. We would love to see photos of some of the things you will be doing in your household as you rest and catch your breath.
There will not be any Meets or work posted on Tuesday.
Learners who have interventions will have them at the usual time. Onsite supervision is still available for children of permitted workers who have approval. Before- and after-school care will operate as usual.
The staff will be using the day to begin planning for Term 4, when we all hope to be back onsite.
---
What happened during our last Rest and Catch Up Day?
Updated: 25 August
Last Friday (21 August) was a 'Rest and Catch up' day for our learners. It gave our learners and their families some time to catch up on work to be completed and spend some time together as a family.
Melany, Matthew and Sophie took the time to make rock candy together. It looks like they had a lot of fun!
If you have photos or video of what you've been up to during a Rest and Catch Up day, email them to website@sjhcn.catholic.edu.au
---
Information Letters
Changes to tech support options
Updated: 29 July
Technical support is available to learners and their families while we are learning at home.
Any technical issues regarding Seesaw (excluding home learning codes and support in completing tasks) should be directed to Seesaw via their Help website.
Any issues regarding your internet access, speed or connectivity should be directed to your ISP.
All other technical support can be looked after by the school by emailing support@sjhcn.freshdesk.com
If you have a child in Years 3 to 6, please have them email from their school email account. If you do not have a child in these year levels, please email from your own email account.
In your email, please include:
The type of device you are using (eg, laptop, PC, Mac, iPad, tablet, etc)
The browser you are using
A description of the problem, with as much information as possible. If you can, please include any screenshots and the steps taken in the lead up to the problem.
You may be asked to allow us to remote control your device using ConnectWise. Please follow the instructions in the email to allow this to happen.
While we will try to respond to your request within a few hours, it is possible that a response may take longer. We ask for your patience.
Face coverings in Melbourne
Updated: 21 July
Earlier this week, the Victorian Government announced that those in metropolitan Melbourne and Mitchell Shire must wear a face covering when they leave home from 11:59 pm on Wednesday 22 July 2020.
Face coverings will be mandatory for people aged 12 and over. These measures will slow the spread of coronavirus (COVID-19) and help protect our school community.
Students who attend primary school for onsite supervision will not be required to wear a face covering. Students who are aged 12 by Year 6 will not be required to wear face coverings. The Victorian Chief Health Officer has advised that it is not practical to require some primary school students to wear face coverings while others are not required to.
Parents and carers will be required to wear face coverings whenever they leave the house, including for school drop-off and pick-up.
Students or staff who have a medical condition – including problems with their breathing, a serious skin condition on the face, a disability or a mental health condition – are not required to wear a face covering.
The Department of Health and Human Services website has advice about face coverings, including:
which different types can be used;
how to make your own;
how to safely wear one; and
how to safely remove it.
Thank you for your support in limiting the spread of COVID-19 and keeping our school community safe.
Take care and keep safe,
Mary
Accessing loan devices
Updated: 14 July
Learning at home requires the use of an internet-connected device. Our school recognises that not all families have access to a device, especially when all members of the family are attempting to work and study from home.
We are providing netbooks for loan to families who require one. At this stage, only one device per family is available, however this may change depending on demand.
Netbooks can be used by students at home until the end of Term 3.
If you wish to get a loan device, complete the form with your details. You will be contacted with a time to collect the device.
Change to beginning of Term 3
Updated: 8 July at 4:45pm
Yesterday, the Premier announced that metropolitan Melbourne and Mitchell Shire would be returning to Stage 3 "Stay at Home" restrictions for six weeks from 11:59pm on 8 July.
This announcement also included a direction that the first five days of Term 3 (Monday 13 – Friday 17 July) would be student-free days, in effect giving learners an extra week of holidays.
These five closure days are designed to help staff in Melbourne schools prepare for possible changes to learning and teaching while Stage 3 restrictions apply and provide more data about the spread of COVID-19 in the community.
Our school was already planning for a closure day on Monday 13 July. For the remaining four days, we have moved to put support measures in place for parents whose work is essential.
If you are an essential worker and you cannot work from home, you are able to access supervision at school between Tuesday 14 and Friday 17 July.
To access this support, you need to email Mary (mabbott@sjhcn.catholic.edu.au) with:
Your family details;
The dates you will require supervision; and
A copy of a letter from your employer stating that you are an essential worker.
At this stage, Term 3 is due to begin for learners on Monday 20 July. Please continue following us on Facebook and checking your email for updates as they become available. For further information about Stage 3 restrictions, visit the DHHS website.
Stay safe and keep well.
How we are learning from home
Years Prep to 2
Learners in Years Prep to 2 will access their home learning via Seesaw.
Each learner has their own home learning code, which provides access to their journals using the Seesaw Class app on iOS and Android, and via the Seesaw website.
Parents should still access Seesaw using their own log in details, via the Seesaw Family App on iOS and Android.
Daily check-ins will take place at specified times. These check-ins will use the Google Meet platform. Learners will get a new Meet code each day via their Seesaw account.
Years 3 to 6
Learners in Years 3 to 6 will access their home learning via Google Classroom.
All learners have access to Google tools using their school G Suite account. Each learner is a member of a number of Classroom 'courses', which cover the different curriculum areas being taught.
Daily check-ins will take place at specified times. These check-ins will use the Google Meet platform. Learners will join Meets via a Google Classroom or using a nickname.
Support
For technical support, please email support@sjhcn.freshdesk.com
For support with assigned tasks, please email your child's home group teacher.